Welcome to Catamaran Charter Croatia – Your Gateway to Unforgettable Sailing Adventures
Discover the Magic of the Adriatic with Us
Catamaran Charter Croatia, a leading yacht charter company, is your trusted partner for extraordinary sailing experiences in the mesmerizing Adriatic Sea. Our journey began with a deep-seated passion for the sea, sailing, and the desire to share the unparalleled beauty of the Croatian coastline with the world.
Our Mission: Crafting Your Perfect Sea Escape
At Catamaran Charter Croatia, we believe in creating more than just vacations – we craft bespoke sea escapes. Our mission is to provide exceptional, tailor-made sailing experiences, ensuring each guest discovers the hidden gems of Croatia, Greece, and Italy from the comfort of our state-of-the-art catamarans.
Our Fleet: Comfort, Style, and Safety
Our fleet, featuring a diverse range of modern catamarans, is meticulously maintained to meet the highest standards of comfort, style, and safety. Each vessel is equipped with luxurious amenities, ensuring a seamless blend of adventure and relaxation. Whether you are a seasoned sailor or a first-time charterer, our catamarans offer the perfect setting for an unforgettable journey.
Our Team: Expertise and Passion Combined
The heart of Catamaran Charter Croatia is our dedicated team of local maritime professionals. From experienced skippers to knowledgeable customer service representatives, we are committed to providing personalized service and expert guidance. Our team's extensive local knowledge ensures that every itinerary is not just a route but a story waiting to unfold.
Our Commitment: Sustainability and Responsibility
As guardians of the sea, we are deeply committed to sustainable practices. We strive to minimize our environmental impact and encourage eco-friendly sailing. Our initiatives include promoting responsible tourism and supporting local communities, ensuring that the beauty of the Adriatic is preserved for generations to come.
Join Us for an Unforgettable Sailing Experience
With Catamaran Charter Croatia, embark on a journey where azure waters, hidden coves, and sun-kissed beaches become the backdrop to your sailing adventure. Whether seeking a peaceful retreat or an exhilarating exploration, our team is here to make your dream voyage a reality.
We work with the very best. We are proud of our partners, who work with us to deliver the best in bespoke travel
No request is too big or too small for our team. If it matters to you, it matters to us. Let us make your catamaran charter
Croatia

vacation perfect.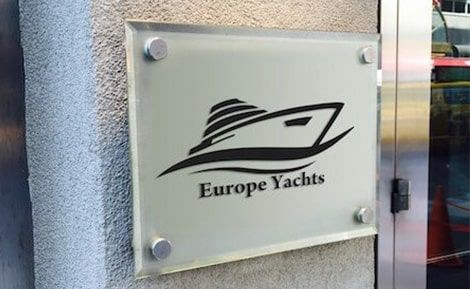 Catamaran rental service in Croaita with perfection and reliability? We provide tailor made itinerary's for all our clients with experience in charter industry for more than 15 year, and clients from all over the world and we try to make their and yours experience with catamaran charter Croatia worth every penny you spend with no hidden costs! Our booking service is 24/07 available, reliable and fast and you our booking managers will help you in choosing the best catamaran for you Croatia vacation. That's why we have a wide range of catamarans in almost all larger marinas on the Croatia coast, from Dubrovnik, Split, Hvar, Šibenik, Zadar and also Pula.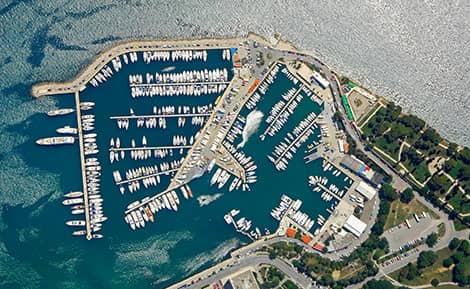 Catamaran Charter Croatia is located in all mayor marinas in Croatia, Pula, Biograd na moru, Zadar, Sukošan, Šibenik, Primošten, Rogoznica, Trogir, Split, Kaštela, Makarska, Slano and Dubrovnik or sailing areas Zadar (Kornati national Park), Šibenik charter area, Split charter area and Dubrovnik charter area.
With more than 200 catamarans in our fleet we are the BEST catamaran charter company in Croatia with professional crew in every marina that will fulfill all your needs at yours 7 or 14 days charter vacation.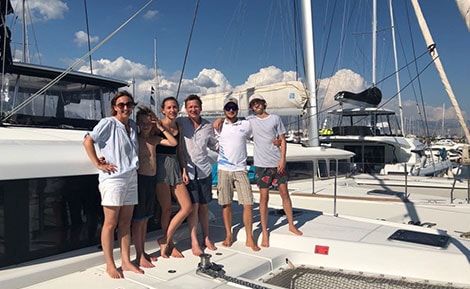 We have clients that are coming on our catamarans for relaxing with family and friends, corporate team buildings, nautical tourism to explore the islands or just enjoy Croatia coast and islands with the crystal blue sea. All our catamarans are ours or privately owned so they are all 100% fully functional and ready for charter. With our professional teams in the marinas, the quality of maintenance and preparation for every season is in high standards. Our prices are all with no hidden costs, fully transparent and our offers are all custom made for every of our clients individually for there preferences. Catamaran Charter Croatia as a member of Europe yachts Charter group is fully insured and GDPR secure so your deposits are fully insured and secure before and after your charter. Rent catamaran in Croatia with the best, be secure and enjoy your vacation because you deserve it!