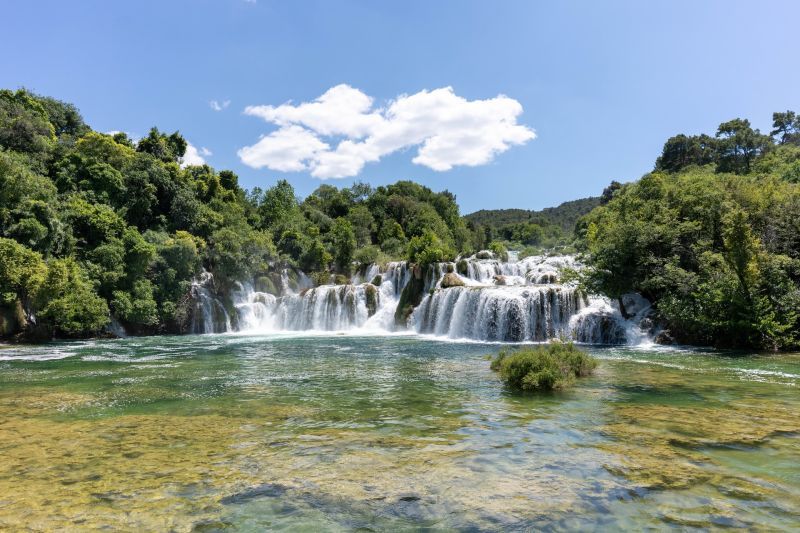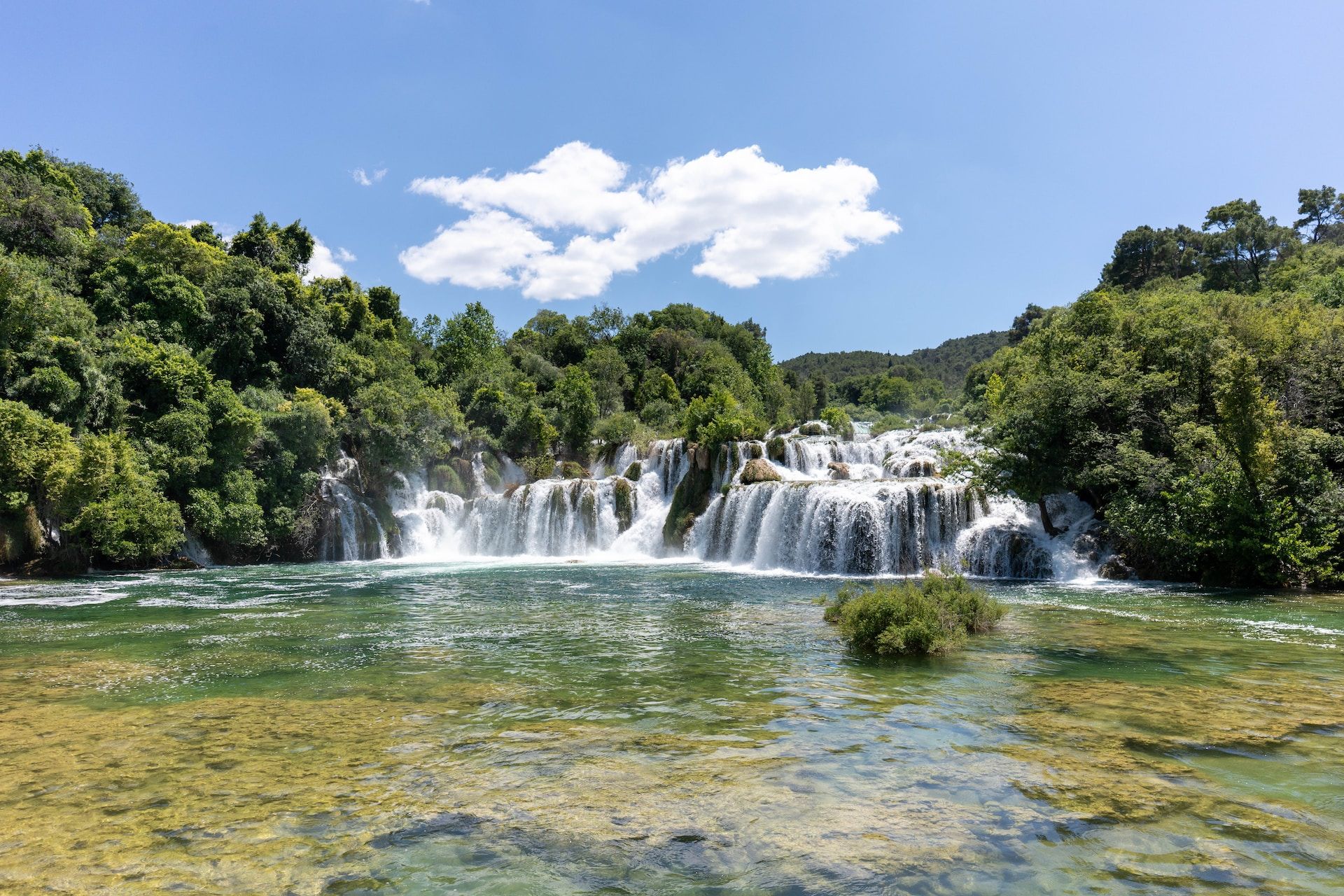 Exploring Croatia's National Parks: The Ultimate Catamaran Excursion
Croatia's dazzling coastline and sun-kissed islands are known for their captivating beauty and timeless appeal, yet the country also boasts spectacular national parks that beckon travellers and adventurers alike. What better way to combine your passion for sailing and nature exploration on a catamaran charter than by immersing yourself in the pristine landscapes of some of Croatia's most breathtaking national parks?
Our series of educational, informative, and helpful articles will guide you on an unforgettable journey through these natural wonders as you witness the awe-inspiring beauty of protected landscapes that are home to rich biodiversity and unspoiled habitats.
From the lush forests and cascading waterfalls of Plitvice Lakes National Park to the rugged cliffs and verdant hills of Mljet National Park, Croatia offers an abundance of untouched landscapes just waiting to be explored. A catamaran charter allows you to customise your sailing itinerary to include visits to these majestic havens, combining the thrill of sailing with the serenity and enchantment of nature.
Join us as we traverse the rich and diverse expanses of Croatia's national parks, uncovering the hidden gems and astonishing splendour of these protected havens. We will provide you with invaluable tips and recommendations on creating the perfect catamaran itinerary, selecting the most suitable parks, and preparing for land excursions with minimal ecological impact.
Additionally, as part of our commitment to preserving Croatia's incredible natural environments, we will explore the importance of environmentally responsible practices while sailing and visiting national parks.
Whether you are a seasoned sailor or a nature enthusiast, let the allure of Croatia's national parks and protected landscapes be your compass, guiding you towards experiences that will both enrich your soul and heighten your appreciation for the breathtaking beauty that awaits you in this remarkable Mediterranean paradise.
An Adventurer's Guide to Croatia's National Parks
To help you plan the ultimate catamaran excursion to Croatia's national parks, we offer a comprehensive guide to some of the most breathtaking parks that should be on your sailing itinerary, as well as insightful recommendations on how best to experience them. To truly capture the essence of Croatia's natural beauty, venture into these awe-inspiring protected landscapes and discover their unique wonders.
Plitvice Lakes National Park: A Cascading Wonderland
As one of Croatia's most celebrated national parks, Plitvice Lakes is renowned for its mesmerising waterfall displays and crystal-clear lakes. This UNESCO World Heritage site boasts an expansive network of wooden walkways that guide you through the lush forest and around the lakes' beguiling turquoise waters. Although not directly accessible by catamaran, the park's proximity to the coast makes it an unmissable addition to your sailing itinerary.
How to visit:
– Mooring options: Dock at a marina in Zadar or Sibenik and plan a day trip to Plitvice Lakes National Park.
– Guided tours: Join a guided group tour or explore the park at your own pace, following the clearly marked trails.
Krka National Park: Spectacular Waterfalls and Ancient Monasteries
Known for its breathtaking waterfalls, including the famous Skradinski Buk and Roški Slap, Krka National Park is a must-see for nature enthusiasts. Aside from the resplendent cascades, the park also features historical sites, such as the enchanting Visovac Island Monastery and the ancient Krka Monastery.
How to visit:
– Mooring options: Moor at Šibenik's marina and make your way to the park via a short drive or excursion tour.
– Guided tours or self-guided exploration: Opt for a guided boat tour or rent a bike to explore the park's trails and heritage sites at your leisure.
Mljet National Park: Enchanting Saltwater Lakes and Dense Forests
Situated on Mljet Island, the Mljet National Park invites visitors to explore its lush forests and shimmering saltwater lakes – Veliko Jezero and Malo Jezero. For a unique experience, visit the 12th-century Benedictine Monastery, perched on a picturesque islet in Veliko Jezero.
How to visit:
– Mooring options: Anchor at Pomena or Polače, situated on either side of Mljet National Park – both offer well-equipped ports and provide convenient access to the park.
– Park transportation: Rent a bike to explore the park or travel via the national park's mini-buses and boats, which shuttle visitors between key sites.
Brijuni National Park: History, Wildlife and Serenity
Brijuni National Park, located in the Istria region, offers not only protected landscapes but also intriguing historical sites. Comprising 14 islands, the park boasts Roman ruins, Byzantine settlements, and a Safari Park where you can spot native wildlife, such as deer and peacocks.
How to visit:
– Mooring options: Anchor at Fažana Marina, which provides access to Brijuni Islands via regular boat tours operated by the park.
– Guided tours: Embark on a guided tour to learn about the islands' unique history and enjoy the serene surroundings.
Navigating the Parks with Minimal Environmental Impact
To ensure the long-term preservation of Croatia's national parks, it is essential to minimise your environmental footprint during your visit. Consider the following guidelines to ensure a responsible and sustainable excursion:
– Stay on designated paths and trails to protect fragile ecosystems.
– Dispose of waste in appropriate park facilities to minimise pollution.
– Respect wildlife by giving them space and not feeding them.
– Follow all park rules and guidelines, demonstrating a commitment to responsible travel and preservation efforts.
Conclusion
Exploring Croatia's national parks on your catamaran charter provides a remarkable insight into the country's natural beauty and impressive biodiversity. As you embark on the adventure of a lifetime by sailing the Croatian coastline and uncovering the unparalleled allure of these protected landscapes, you create unforgettable memories steeped in the awe-inspiring wonders that define this extraordinary Mediterranean paradise.
By prioritising responsible travel practices, you contribute to the long-term preservation of these pristine environments and play a crucial role in safeguarding Croatia's unique natural treasures for future generations of sailors, adventurers and nature enthusiasts to enjoy. Visit the website of Catamaran Charter Croatia for more information.