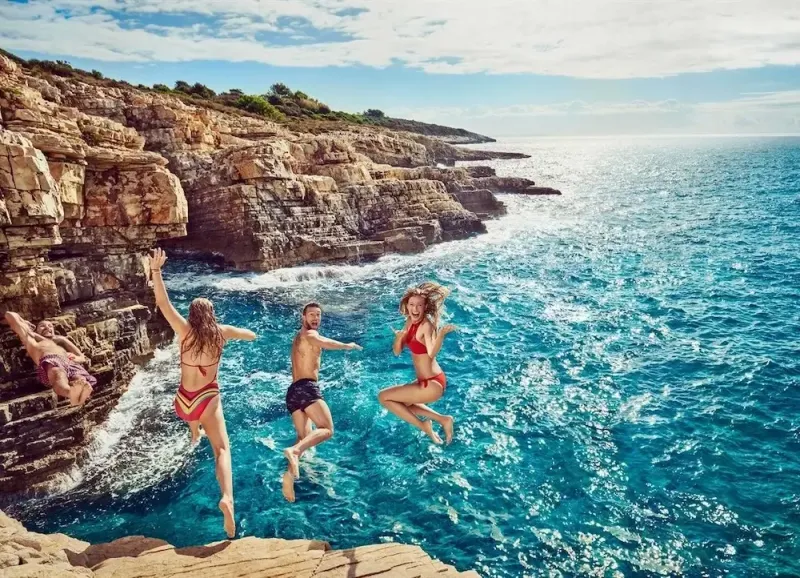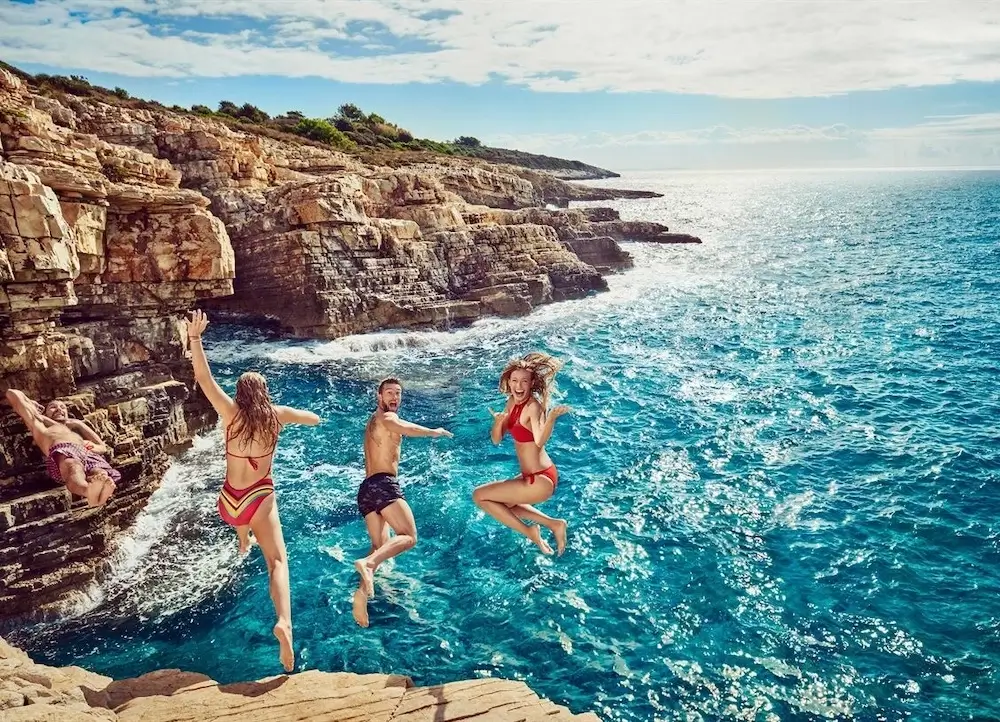 Discovering Croatia: The 5 Best Beaches
Croatia, with its sprawling coastline along the Adriatic Sea, offers some of Europe's most pristine and picturesque beaches. The allure of Croatia's beaches isn't just about the crystal-clear waters or golden sands; it's also about the myriad experiences that these shores offer. For the avid traveler and beach lover, hopping aboard a catamaran and cruising through these waters can be the best way to discover these hidden gems.
5. Zlatni Rat Beach, Brač
Situated on the island of Brač, Zlatni Rat is often dubbed as Croatia's most photographed beach. And for a good reason.
Unique Changing Shape
Zlatni Rat's distinctive features are its ever-changing shape, influenced by the winds, waves, and currents. This creates a dynamic landscape where no two visits are ever the same.
Ideal for Water Sports
The consistent winds make it a hotspot for windsurfers. Whether you're an expert or a newbie, the winds of Zlatni Rat promise an exhilarating experience.
Sail in Style
Zlatni Rat is best experienced on a catamaran with its wide expanse and changing shape. The fleet of catamarans available for charter in Croatia ensures you can sail with comfort while soaking in the panoramic beauty.
4. Sakarun Beach, Dugi Otok
Nestled on the northern part of Dugi Otok, Sakarun Beach is renowned for its powdery white sand and turquoise waters.
Secluded Paradise
Unlike many other beaches that are crowded, Sakarun offers a more secluded and peaceful environment. The dense pine trees surrounding the beach provide ample shade, making it perfect for a relaxing day.
Local Delicacies
Several beachside shacks serve fresh seafood and local Croatian dishes. Grilled fish, seasoned with local herbs, and paired with a glass of Croatian white wine is a must-try.
Easy Anchoring for Catamarans
The calm waters around Sakarun Beach make it ideal for anchoring your catamaran. With the best price guarantee for catamaran charters, it's a win-win situation for beach lovers and sailing enthusiasts.
3. Stiniva Beach, Vis
Tucked away on the island of Vis, Stiniva Beach is a slice of heaven, accessible through a narrow sea entrance.
Nature's Marvel
Stiniva is surrounded by high cliffs, making the beach almost hidden. The dramatic landscape, combined with clear waters, makes it a sight to behold.
Snorkeling Paradise
The secluded nature of Stiniva, coupled with its rich marine life, makes it a haven for snorkelers. Exploring the underwater world here is like diving into a vibrant aquatic wonderland.
2. Brela Beach, Makarska Riviera
The Makarska Riviera is known for its dazzling stretch of coastline, and Brela Beach is one of its shining stars. A consistent feature on lists of Europe's best beaches, Brela is a mosaic of pine trees, pebbles, and pure Adriatic allure.
The Iconic Brela Stone
One cannot talk about Brela Beach without mentioning the Brela Stone, a small rock island just off the coast. This iconic natural feature is not only photogenic but also serves as a favorite spot for many swimmers.
Family-Friendly Ambiance
Brela's clear shallow waters make it an excellent choice for families. Kids can safely play on the shore, build pebble castles, or explore the small marine creatures in the water.
Catamaran Cruises to Brela
Brela is a popular stop for catamarans cruising the Makarska Riviera. The view of the beach from the sea, especially during sunset, is nothing short of magical. When you charter a catamaran, be sure to drop anchor here and immerse yourself in Brela's natural splendor.
1. Lovrečina Bay, Brač Comes In At The Top Of Our 5 Best Beaches
Another gem from the island of Brač, Lovrečina Bay, is known for its sandy shores – a rarity in Croatia, where pebble beaches dominate, making it to the top of our five best beaches in Croatia.
Historical Ruins by the Beach
The beach isn't just about sunbathing and swimming. Lovrečina is home to the ruins of a 5th-century church, adding an archaeological twist to your beach visit.
Verdant Surroundings
Flanked by green fields and dense forests, the beach feels like an oasis. The natural setting is so serene that it's not uncommon to find visitors practicing yoga or meditation by the shore.
Perfect for Beach Picnics
The expansive sandy area of Lovrečina Bay is ideal for picnics. Pack some local Croatian cheeses, olives, and wines, and you're set for a delightful beach feast.
Maximizing Your Croatian Beach Experience
A trip to Croatia's beaches is more than just about sun, sand, and sea. It's about immersing oneself in a rich coastal culture, experiencing the warmth of the Croatian people, and creating memories that last a lifetime. Here's how to make the most of your Croatian beach adventure.
Sailing the Adriatic
One of the best ways to experience Croatia's coastline is aboard a catamaran. From secluded bays to bustling beach towns, sailing offers a unique perspective. Chartering a crewed catamaran in Croatia ensures comfort and a touch of luxury.
Respect the Beach Etiquette
Croatians take pride in their pristine beaches. When visiting, always ensure you don't leave any trash behind. Also, while many beaches are pebbly, it's essential to tread carefully to avoid harming any marine life.
Safety First
While Croatian beaches are generally safe, always adhere to local safety guidelines. If you're unfamiliar with the waters, consult with the locals or check out some handy online resources.
Beach Essentials
Sunscreen is a must. The Adriatic sun can be strong, especially during the midday. Also, water shoes can be helpful on pebbly beaches. And, of course, don't forget a good book or a playlist to accompany your beach lounging.
Savor the Local Delights
From fresh seafood to delicious Croatian wines, indulge in local gastronomy. Each beach town has its specialty, so be adventurous with your palate.
Conclusion: An Unforgettable Adriatic Adventure
From the world-renowned Zlatni Rat to the hidden Lovrečina Bay, Croatia offers diverse beach experiences.
Whether you're looking for adventure, relaxation, or a mix of both, the Croatian coastline awaits you with open arms.
And there's no better way to explore it than aboard a catamaran, feeling the gentle sea breeze while hopping from one beach to another.
So pack your bags and set sail for a Croatian beach journey like no other!