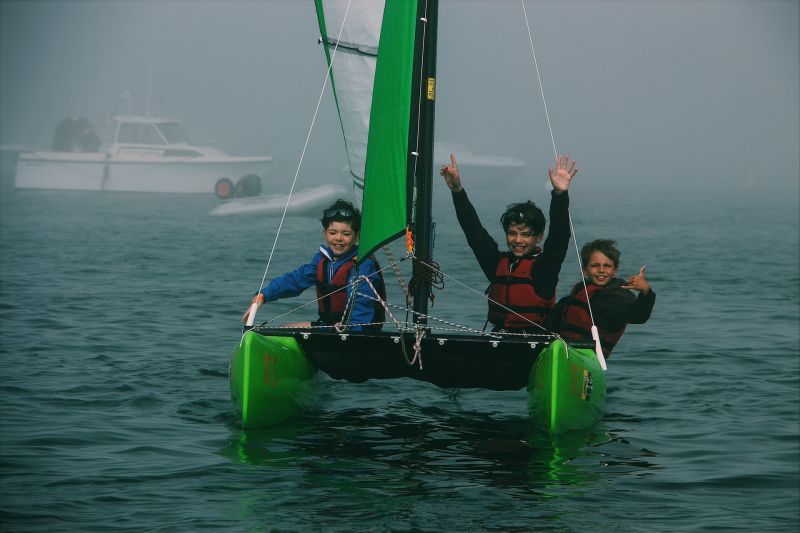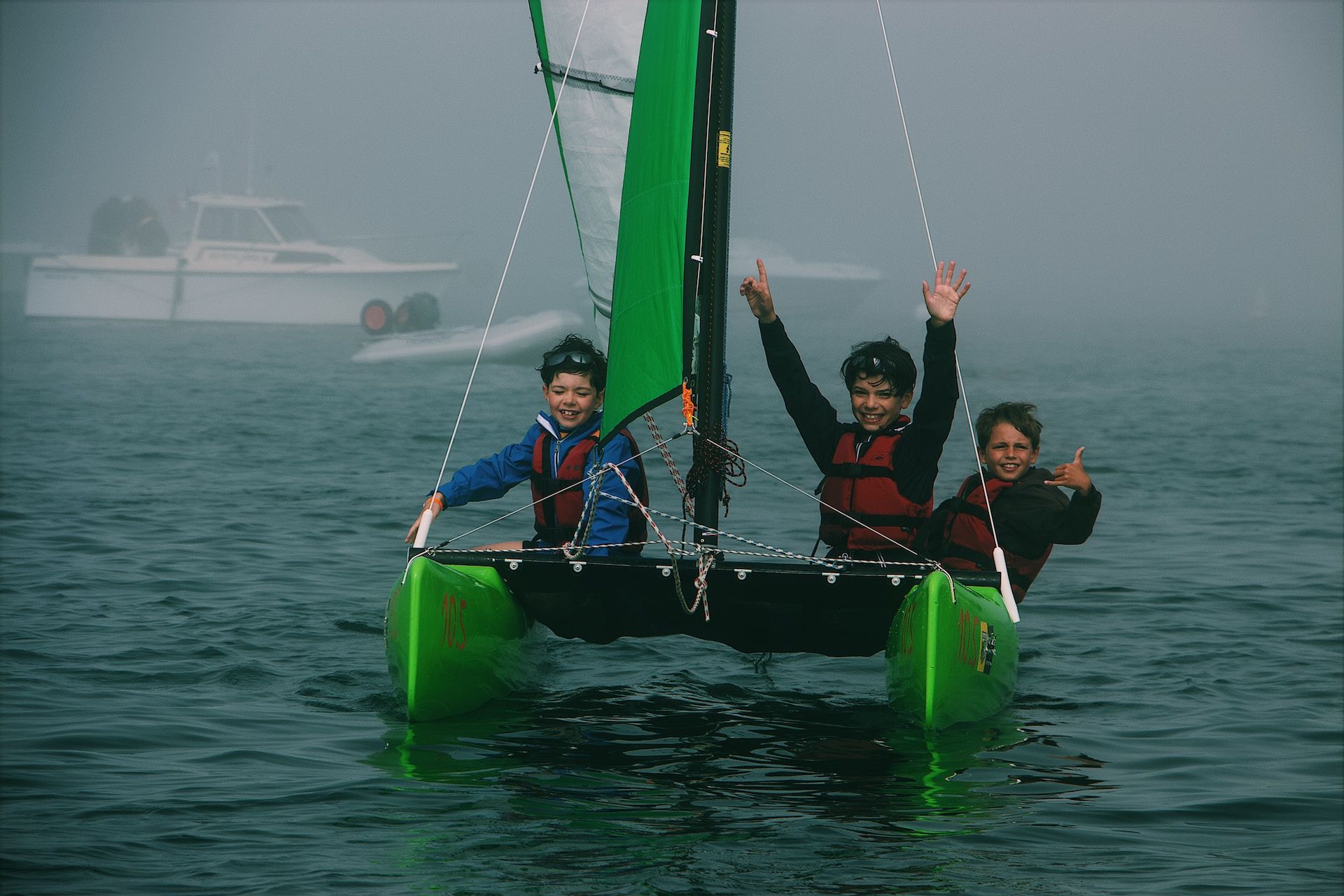 Embracing Healthy Living on Your Croatian Catamaran Charter
Croatia's breathtaking coastline and awe-inspiring islands provide the ultimate setting for a catamaran charter experience, where the carefree spirit of adventure goes hand in hand with the rejuvenating effects of the Mediterranean's enchanting beauty. For those who seek to nourish their well-being while embarking on an unforgettable sailing adventure, our series of educational, informative, and helpful articles will guide you on a path towards embracing healthy living on your Croatian catamaran charter, exploring the myriad of activities and experiences that cater to your mind, body, and spirit.
As you set sail on your wellness-inspired voyage, allow the calming waters of the Adriatic Sea to awaken your senses, enhancing your well-being through the soothing embrace of nature. From invigorating morning yoga sessions on sun-kissed shores and rejuvenating hikes through pristine national parks, to unforgettable diving adventures that immerse you in the enchanting depths of the Mediterranean's diverse underwater universe, let the transformative power of Croatia's natural wonders inspire your pursuit of healthy living.
Join us as we delve into the world of wellness on your Croatian catamaran charter, offering invaluable insights, recommendations, and expert tips to help you integrate life-enriching activities into your sailing itinerary, foster mindfulness, and find the perfect balance between adventure, relaxation, and personal growth. Through the fusion of exhilarating sailing and nurturing wellness experiences, you invite not only the serenity of the Mediterranean but also the opportunity to rediscover your true self, unleash your inner potential and revel in the essence of well-being amidst the captivating splendour of Croatia's magical seascape.
Unleashing the Power of Nature: Invigorating Outdoor Activities
Embrace the revitalising spirit of Croatia's natural wonders, as you indulge in a variety of outdoor activities that allow you to reconnect with nature while nurturing your physical and mental well-being during your catamaran charter.
Morning Yoga Sessions: A Serene Start to Your Day
Begin each day of your sailing adventure by finding balance and serenity through a morning yoga practice, surrounded by the breathtaking beauty of Croatia's bays and beaches.
How to practice:
1. Designate a quiet spot on your catamaran deck or choose a picturesque location onshore where you can perform your yoga routine.
2. Combine a series of yoga poses with deep, calming breaths to elevate your energy levels and promote mental clarity.
3. Practice mindfulness and gratitude as you flow through your movements, taking in the stunning surroundings and reconnecting with your inner self.
Hiking: Exploring Croatia's Pristine National Parks and Nature Trails
Discover the invigorating allure of Croatia's verdant landscapes by embarking on scenic hikes through the country's vast array of national parks and nature trails, where beauteous terrain, rich biodiversity, and awe-inspiring vistas will present ample opportunities for personal growth and reflection.
Top Hiking Recommendations:
1. Paklenica National Park: Traverse this hiker's paradise, complete with striking canyons, dense forests, and impressive karst formations.
2. Mljet National Park: Wander through fragrant pine forests and savour the enchanting beauty of Mljet's majestic saltwater lakes.
3. Biokovo Nature Park: Challenge yourself and ascend the park's peaks for breathtaking panoramic views of the Dalmatian Coast and its islands.
Surging Beneath the Waves: Diving and Snorkelling Adventures
Immerse yourself in the vibrant depths of the Adriatic Sea, as you explore the diverse underwater universe that lies beneath the surface of Croatia's crystalline waters. Delve into the world of scuba diving and snorkelling, as you acquaint yourself with the Mediterranean's rich marine life and oceanic treasures.
Top Diving and Snorkelling Recommendations:
1. Kornati National Park: Encounter this archipelago's diverse marine life, mesmerising reefs, and intriguing underwater caves.
2. Vis Island: Explore the historical wreckage of sunken ships and aircraft, as well as captivating underwater grottos.
3. Brijuni National Park: Discover the Adriatic's underwater secrets through snorkelling excursions in crystal-clear waters, teeming with pristine coral ecosystems.
Nurturing Your Mind, Body, and Soul:
Complement your wellness-driven catamaran charter with wholesome experiences and practices, ensuring that your voyage nourishes your mind, body, and soul from the inside out.
Meditation: Cultivating Inner Peace and Mindfulness
Croatia's tranquil locations and idyllic natural landscapes provide the perfect backdrop for your meditation practice, allowing you to cultivate inner peace and mindfulness during your catamaran charter.
How to practice:
1. Choose a quiet spot on your catamaran or pick a serene location amidst stunning natural surroundings.
2. Focus on your breath and gently withdraw from distracting thoughts, realising a heightened awareness of your body, mind, and spirit.
3. Emerge from your meditation feeling refreshed, at peace, and more in tune with your true self.
Farm-to-Table Dining: Savouring the Flavours of Croatia's Fresh, Local Produce
Indulge in the rich flavours of Croatia's fresh, local produce by embracing the farm-to-table dining concept, which celebrates the country's exceptional ingredients and highlights the importance of sustainable, eco-conscious food practices.
Top Farm-to-Table Recommendations:
1. Mali Ston, Pelješac Peninsula: Feast on succulent oysters and mussels, plucked directly from the pristine waters of the renowned oyster farms.
2. Peka dishes: Prepared on your catamaran or in local restaurants, savour the rustic delight of this traditional Croatian dish, incorporating fresh seasonal ingredients.
3. Visit farmers' markets, such as Dolac Market in Zagreb and Green Market in Split, to source vibrant, fresh ingredients, which are perfect for cooking nourishing meals on board your catamaran.
Conclusion
Embarking on a wellness-focused catamaran charter in Croatia presents a truly transformative experience that not only rejuvenates your mind, body, and spirit but also unveils the boundless potential hiding within the secluded bays, verdant forests, and azure depths of this mesmerising Mediterranean paradise. As you set sail to uncover the essence of well-being, embrace the invigorating power of nature, indulge in wholesome outdoor activities, and nourish your soul with authentic experiences that celebrate the heart and spirit of Croatia's enduring allure.
Radiating with revitalised energy, you invite the tranquillity of the Mediterranean to echo throughout your voyage, paving the way for self-discovery and growth that extends beyond your luxury catamaran charter in Croatia, igniting a lifelong passion for living well, sailing boldly, and embracing the essence of wellness in all its myriad forms.