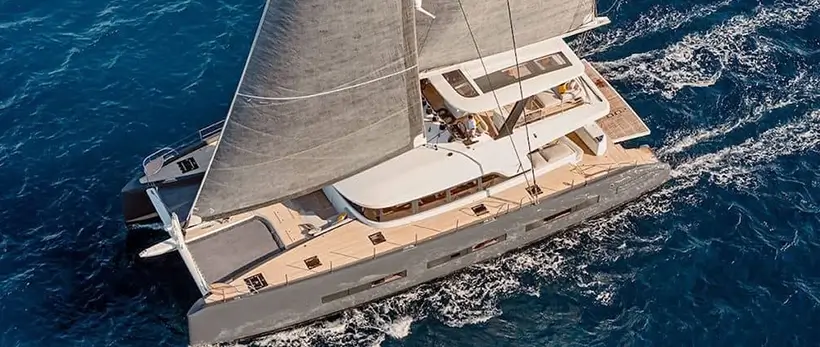 Exploring the Coastline of Croatia: A Guide to Bareboat Chartering
Are you dreaming of a unique and memorable trip to Croatia with a bareboat sailing vacation? Look no further than exploring the stunning coastline of Croatia with bareboat chartering.
Experience the beauty of the west coast of Croatia like never before as you sail along the Adriatic Sea.
Discover hidden coves, picturesque ports, and uninhabited islands – all while in control of your own destiny!
With a bareboat yacht charter in Croatia, you can enjoy an exclusive experience by custom-crafting your own journey while enjoying complete freedom from schedules and itineraries.
Get ready for excursions beyond sightseeing; embark on real adventures tailor-made to your desires.
The Beauty of the Coastline Of Croatia
The coastline of Croatia is one of the most beautiful sailing destinations that attracts millions of tourists annually.
Croatia offers azure waters, which are a stunning feature of the coastline.
The blue waters stretch as far as your eyes can see, and the colors are in constant motion as the waves ripple in the breeze.
Combine that with the towering cliffs and verdant forests, and you get a stunning view deserving of UNESCO recognition.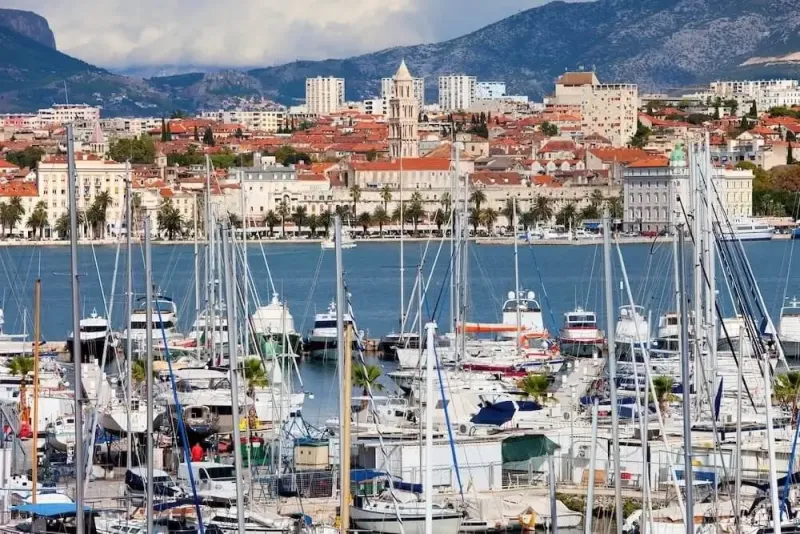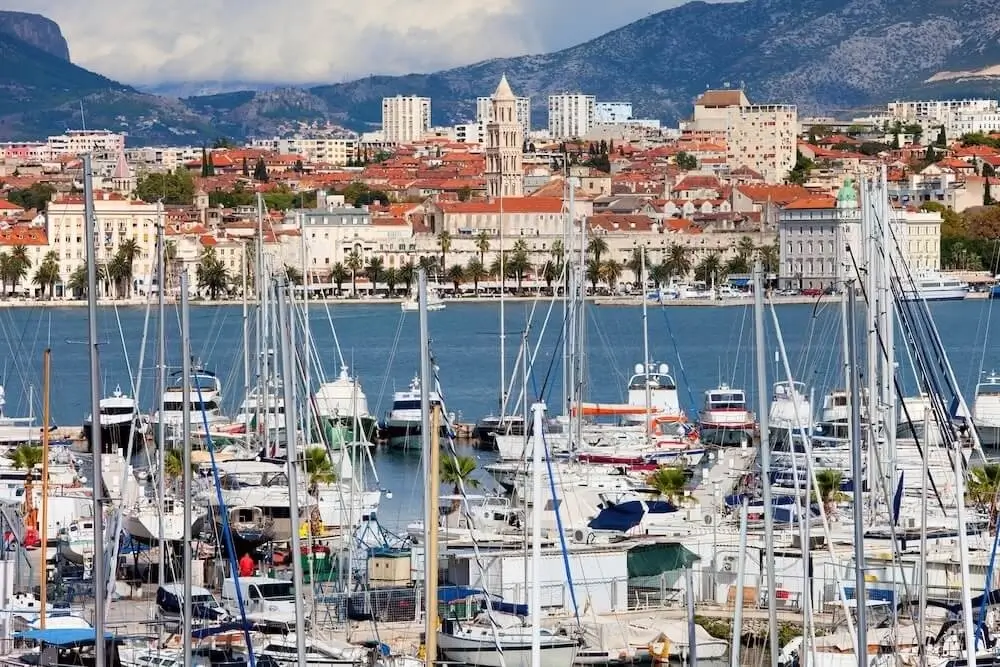 Destinations To Check Out While Sailing In Croatia
Suppose you're looking for popular destinations along the coastline of Croatia during your sailing trip. In that case, Dubrovnik, Split, and Dugi Otok should be at the top of your list.
Dubrovnik
Historically known as Ragusa, Dubrovnik is a stunning city along the picturesque Adriatic Sea in southern Dalmatia, Croatia.
This enchanting destination along the coastline of Croatia has earned its reputation as one of the most prominent tourist hotspots.
Renowned for its rich history and architectural wonders, Dubrovnik offers visitors a sense of awe and wonder.
The city's old town, surrounded by well-preserved medieval walls, is a UNESCO World Heritage Site.
Exploring the narrow cobblestone streets, Gothic, Renaissance, and Baroque churches, monasteries, and palaces is a treat for history enthusiasts.
Additionally, one can stroll along the Stradun, the main street of the Old Town. One can soak in panoramic views from the Dubrovnik Walls and take a cable car ride for a bird's-eye view of the city.
The captivating Lokrum Island, Fort Lovrijenac, and the shimmering waters of the Adriatic also add to the allure of Dubrovnik.
Whether diving into another period of time, enjoying breathtaking landscapes, or simply basking in the charm of this Mediterranean gem, Dubrovnik offers a myriad of unforgettable experiences.
Dugi Otok
Dugi Otok, located off the Dalmatian coastline of Croatia, is a picturesque island known for its natural beauty and tranquil atmosphere.
As the seventh largest island in the Adriatic Sea, Dugi Otok offers visitors a range of experiences to enjoy.
With its stunning coastal landscapes, crystal-clear waters, and secluded bays, it's a haven for nature lovers and adventure seekers.
One of the highlights of the island is Sakarun Beach, a pristine stretch of white sandy beach surrounded by turquoise waters, perfect for swimming and sunbathing.
The island also boasts the impressive Telašćica Nature Park, a protected area known for its diverse flora and fauna, rugged cliffs, and saltwater lake.
Additionally, visitors can explore charming villages such as Sali, known for its traditional architecture and vibrant summer festivals.
Whether you choose to hike along the island's scenic trails, dive into the underwater world, or simply relax on its idyllic beaches, Dugi Otok offers an unforgettable experience for all who visit.
Split
Split is a vibrant city on the Croatian coast and the second-largest city in Croatia.
It offers a perfect blend of modern life and ancient history, making it an enticing destination for travelers.
One of the city's main attractions is the iconic Diocletian's Palace, a UNESCO World Heritage site showcasing impressive Roman ruins.
Visitors can explore the bustling streets of Split's Old Town, stroll along the Riva Promenade, and marvel at the Cathedral of St. Domnius and its magnificent bell tower.
Nature enthusiasts can head to Marjan Park, a beautiful forested hill offering stunning views of the city and the Adriatic Sea.
For fans of the popular TV series Game of Thrones, visiting the Game of Thrones Museum is a must.
Additionally, there are numerous beaches like Kasuni Beach, where visitors can relax and soak up the sun.
With its rich history, scenic beauty, and diverse attractions, Split has something to offer every traveler.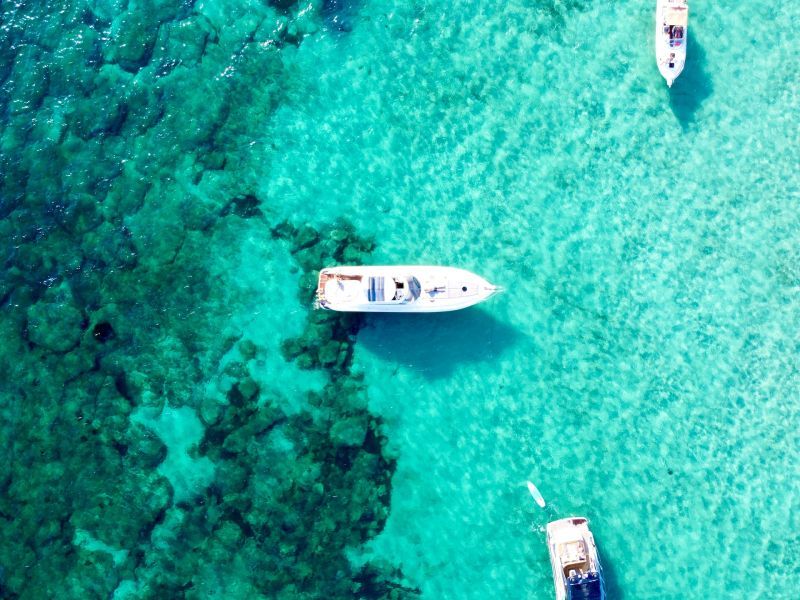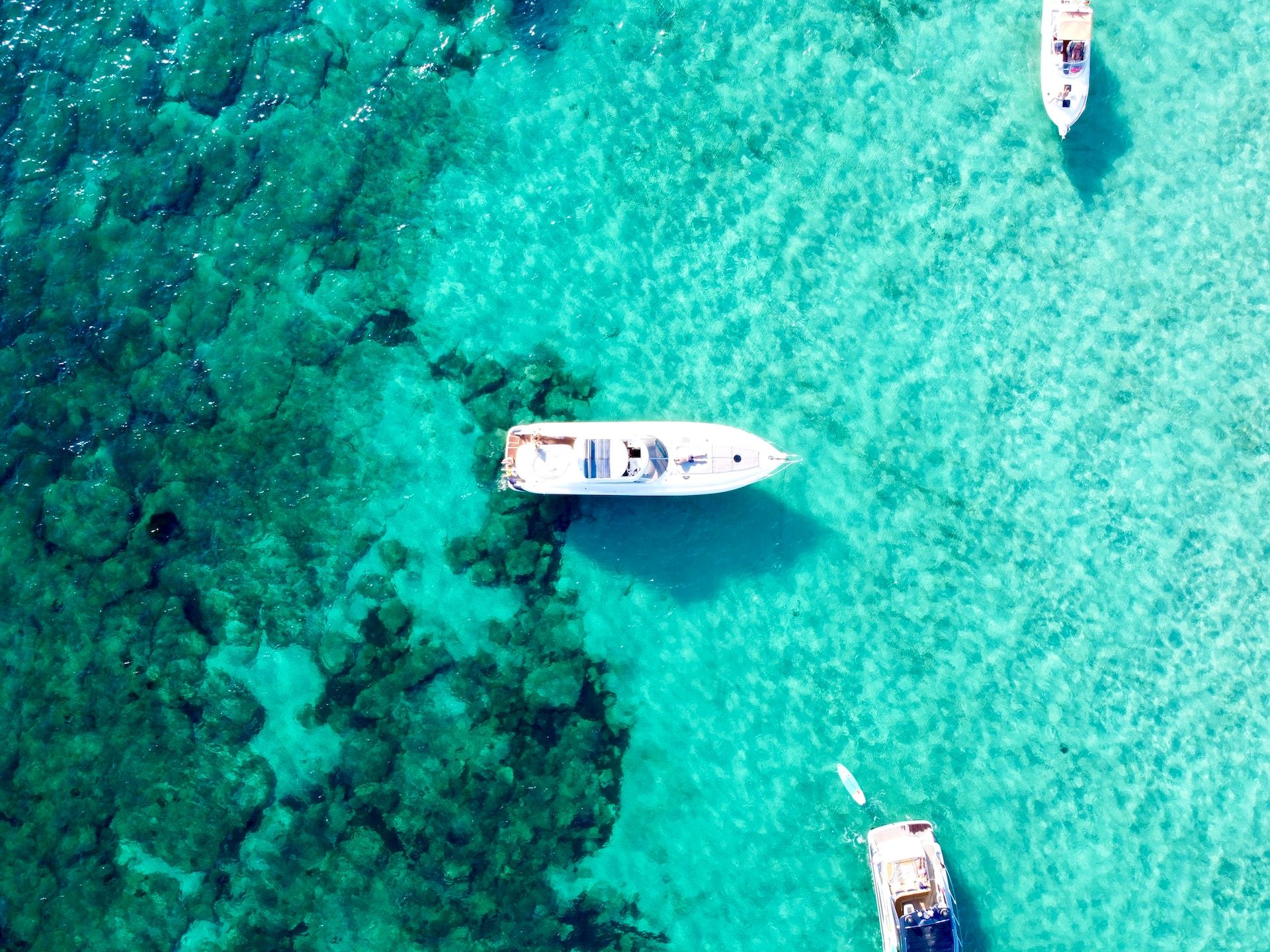 Brijuni Islands
The Brijuni Islands, located in the northern Adriatic Sea off the coastline of Croatia, comprise fourteen stunning islands that make up the Brijuni National Park.
Offering untouched nature and rich cultural-historical sites, these islands provide a unique experience for visitors.
Exploring the Brijuni Islands allows you to immerse yourself in their natural beauty, with hiking, cycling, and wildlife spotting opportunities.
The islands are home to diverse flora and fauna, including deer, peacocks, and various bird species.
Additionally, archaeological sites, such as Roman villas and Byzantine fortifications, showcase the islands' historical significance.
Visitors can enjoy the beautiful beaches and clear waters and indulge in water sports like snorkeling and diving.
With its combination of natural wonders and cultural heritage, the Brijuni Islands offer a memorable and enchanting experience for all who visit.
Krka National Park
Krka National Park, located on the coastline Croatia, is a breathtaking natural paradise that offers nature lovers a unique and immersive experience.
The park is renowned for its magnificent waterfalls, crystal-clear lakes, and lush greenery.
One of the main attractions within the park is the Skradinski Buk waterfall, a stunning cascade of water surrounded by cascades and travertine barriers.
Visitors can embark on scenic hikes along the park's numerous trails, allowing them to explore the diverse flora and fauna that call the area home.
Boat tours are also available, providing a picturesque view of the park's waterfalls and river system.
For those seeking relaxation, designated swimming areas allow visitors to cool off in the refreshing waters of the park.
Additionally, the park offers educational programs and exhibits where visitors can learn about the area's unique ecosystem and cultural heritage.
Krka National Park is a must-visit destination for anyone looking to immerse themselves in nature's beauty and witness its waterfalls' power and splendor.
Kornati National Park
Kornati National Park, located off the Dalmatian Coastline in Croatia, is a stunning archipelago with 89 islands, islets, and reefs.
Often referred to as a "nautical paradise," this national park offers a unique and rugged landscape that attracts adventurers and nature enthusiasts alike.
With its untouched beauty and limited year-round residents, Kornati provides a sense of solitude and tranquility.
Visitors can explore the park's diverse marine life through organized diving excursions, witnessing the captivating underwater world.
Additionally, sailing and boating enthusiasts can navigate the archipelago, marveling at the breathtaking views and discovering hidden coves and crystal-clear blue waters.
Hiking trails on some of the islands provide an opportunity to appreciate the natural beauty and wildlife of the area.
Whether you seek adventure or want to immerse yourself in untouched nature, Kornati National Park offers a truly unforgettable experience.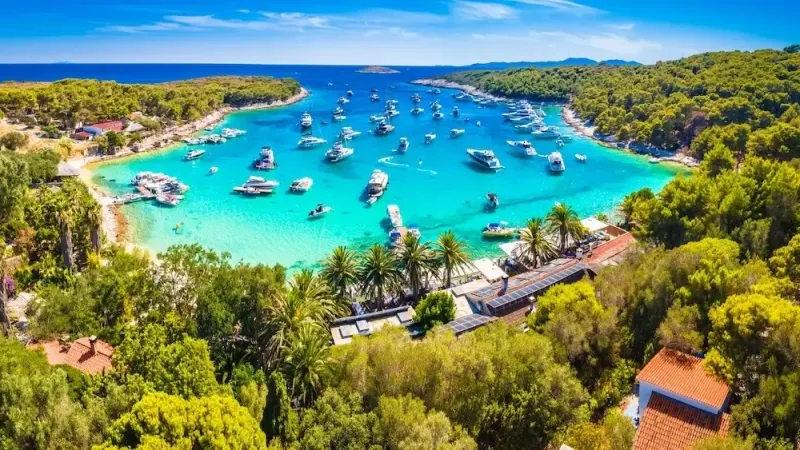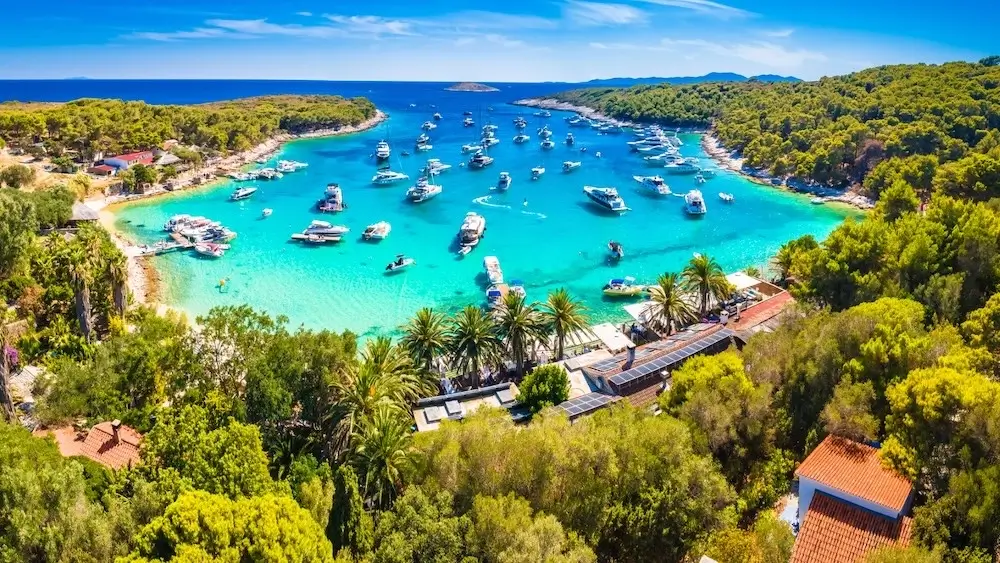 Beaches To Visit While Traveling The Coastline Of Croatia
When traveling along the coastline of Croatia during the summer months, there are numerous breathtaking beaches to visit.
Some of the best beaches in Croatia include:
Zlatni Rat in Brač
Kamenjak National Park in Premantura
Banje Beach in Dubrovnik
Sveti Ivan Beach in Lubenice
Betina Cave Beach in Dubrovnik
These beaches offer stunning natural beauty, crystal-clear waters, and picturesque surroundings.
While many of Croatia's beaches are rocky, they provide an enchanting setting for swimming and sunbathing.
Whether you're seeking relaxation, water sports, or simply enjoying the scenic views, Croatia's coastal beaches offer various options for every traveler.
Conclusion
Croatia's coastline is a natural wonder that combines majesty and tranquility in one region.
The crystal-clear waters, towering cliffs, verdant forests, and pristine beaches create a stunning landscape that has something for everyone.
Whether relaxing in the sun, exploring the rich culture, or immersing yourself in nature, the coastline of Croatia is an unforgettable destination.
Contact Catamaran Charter Croatia for charter pricing, schedule your bareboat charter yacht, and explore the coastline of Croatia to create a memory that will remain etched in your mind forever.