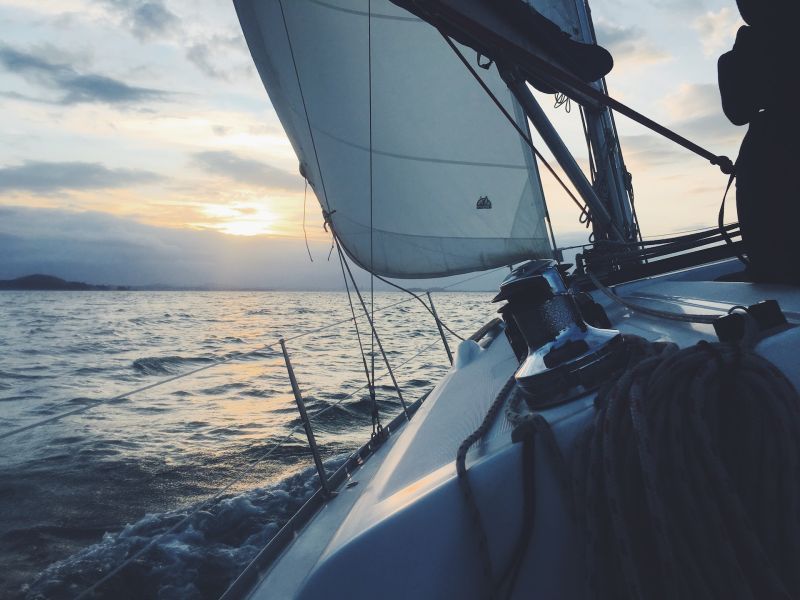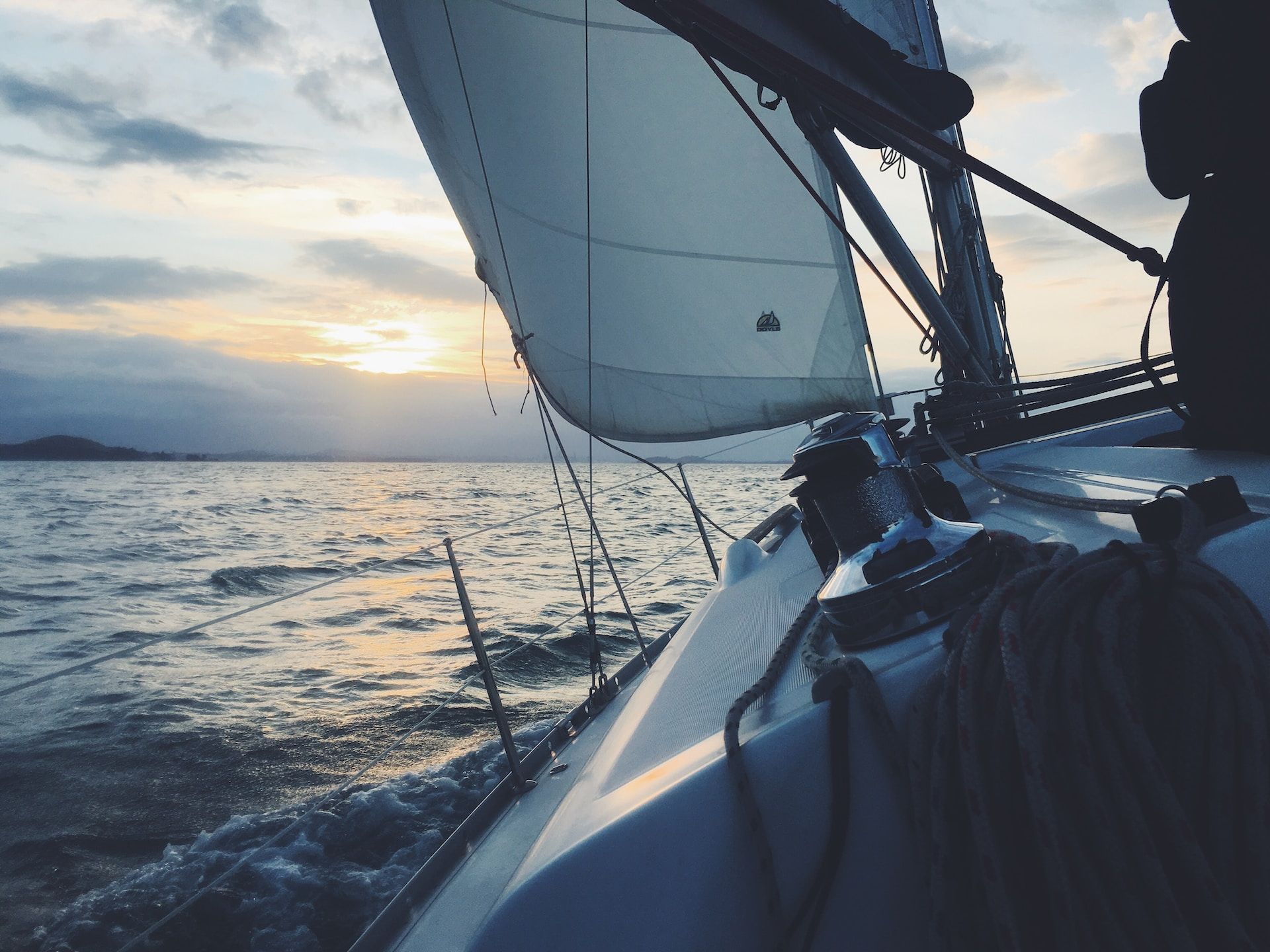 A Guide to Seasonal Sailing: Discover the Best Times
Croatia, with its stunning coastal scenery, idyllic islands, and rich cultural heritage, is an immensely popular destination for its seasonal sailing the world over. Planning the ideal catamaran charter experience in this Mediterranean paradise involves considering several factors, including the climate, peak tourism periods, and regional events that may impact your journey.
Making informed decisions about when to embark on your catamaran adventure is crucial for maximizing your enjoyment and ensuring a fulfilling and memorable holiday on the Adriatic Sea.
In our educational, informative, and helpful blog series, we aim to provide you with a detailed guide to the best seasonal sailing times for catamaran charters in Croatia, highlighting each season's unique characteristics and attractions.
Our tailored content offers insights into weather patterns affecting seasonal sailing, and the advantages and challenges that come with sailing in different seasons. We also present information about regional events, festivals, and local customs that may enhance your charter trip, such as Split's Summer Festival and Dubrovnik's Winter Festival.
Besides, our blog features practical advice on how to prepare for your seasonal sailing journey, from packing the right gear to adjusting your itinerary based on prevailing weather conditions.
Whether you prefer sailing under the balmy summer sun, exploring Croatia's coast amidst the vibrant colors of autumn, or discovering the tranquillity and authenticity of the winter and spring months, our blog will assist you in choosing the ideal season for your catamaran charter.
Set sail on the Adriatic with confidence, knowing you have selected the perfect time for your unforgettable catamaran adventure. Let our expert guidance navigate you through the beautiful seasons of Croatia, ensuring a harmonious journey that encompasses the dazzling landscapes, rich culture, and ever-changing beauty of this enchanting coastal nation.
Embrace the harmony and serenity of Croatia's majestic coastlines and seas, and create a lifetime of cherished memories aboard your catamaran charter, tailored to your personal preferences and passions.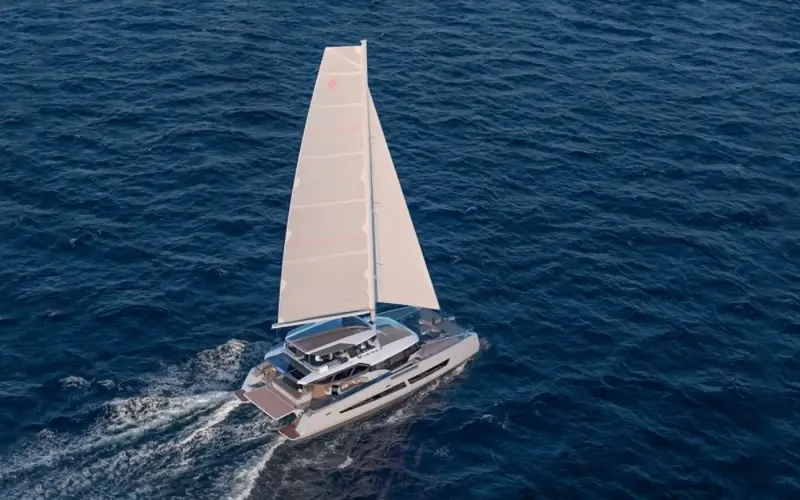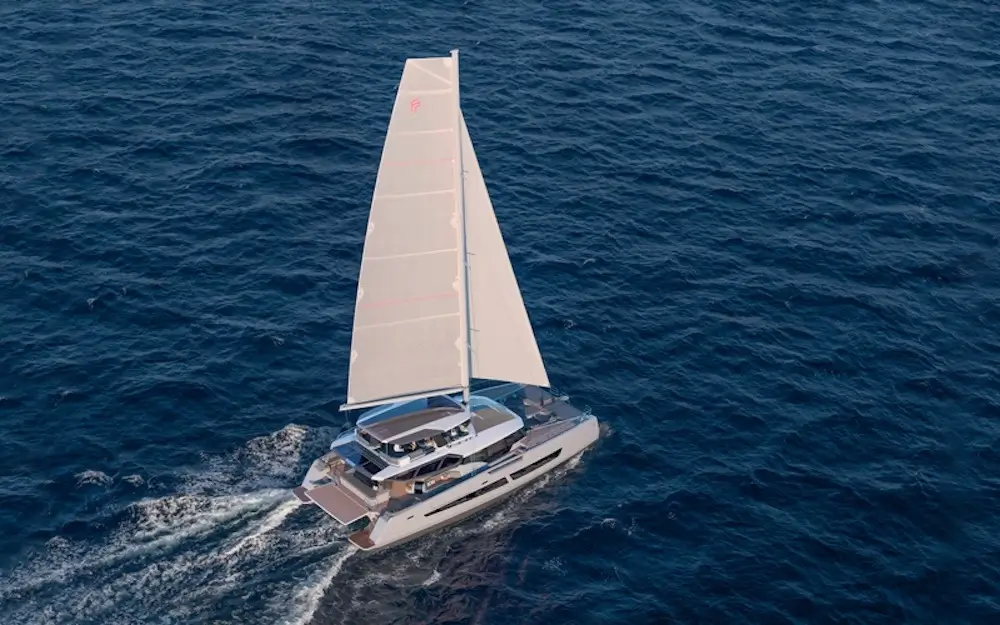 Cruising in the Warm Embrace of Summer: Seasonal Sailing June to August
The months of June to August make up Croatia's peak sailing season, characterized by long, sun-filled days, warm temperatures, and lively seaside towns:
Summertime Weather: During these months, Croatia enjoys an idyllic Mediterranean climate, with average temperatures in the mid-20s to low 30s Celsius. The sea temperature rises to a delightful 24°C, perfect for swimming, snorkeling and water-based activities.

Crowded Shores: As summer is the peak tourism season in Croatia, marinas, beaches, and popular attractions will be bustling with visitors. Be prepared to share your sailing experience with many fellow travelers, and make advance reservations for mooring spots and dining venues.

Festivals and Events: Summer in Croatia is a time of celebration, with numerous cultural events, festivals, and concerts that may elevate your catamaran charter experience. Consider attending the Dubrovnik Summer Festival, Split's Ultra Europe Electronic Music Festival, or the Pula Film Festival in Istria.
Discovering the Tranquil Beauty of Autumn: Seasonal Sailing September to November
Autumn presents a more serene sailing experience, where the summer crowds have dissipated, and the landscapes transform with a symphony of vibrant colors:
Temperate Climate: Autumn features mild days with temperatures ranging from 18°C to 24°C and cool, refreshing nights. The sea remains warm for swimming until early October, and rainfall starts to increase, particularly towards November.

Peaceful Shores: Sailors seeking to avoid the summer crowds will appreciate the tranquil atmosphere offered in autumn. Quieter anchorages, pleasant temperatures, and lower prices for marinas and moorings make this an attractive time to explore Croatia's coast.

Wine Harvest Season: Oenophiles will relish the opportunity to experience Croatia's wine harvest season during autumn. Visit vineyards across Istria and Dalmatia, learn about winemaking, partake in grape-stomping events, and sample the most recent vintages.
Exploring the Reviving Charm of Spring: Seasonal Sailing March to May
Spring in Croatia is a time of blossoming nature, ideal sailing conditions, and rejuvenating local events:
Mild Weather: Spring temperatures gradually rise from the chilly months of winter, with averages in the mid-to-high teens Celsius. Days are sunny, making for pleasant sailing conditions, while evenings can still be cool.

Flora in Bloom: Croatia's diverse landscapes are transformed in spring with an explosion of vibrant colors, as wildflowers, lavender, and fruit trees bloom across the coast and islands.

Easter Celebrations: Spring catamaran charters in Croatia can coincide with the lively and historic celebrations surrounding Easter. Experience Easter customs in towns like Hvar, Dubrovnik, and Korčula, where processions, religious ceremonies, and local delicacies characterize this festive season.
Braving the Serene Waters of Winter: Seasonal Sailing December to February
Winter sailing in Croatia offers a tranquil and authentic charter experience, alongside unique opportunities to experience local life and customs:
Cooler Climate: Winter temperatures average between 5°C and 10°C, making it less appealing for swimming but still suitable for sailing. Winter on the Adriatic coast is typically mild and wet, with sporadic periods of sunshine.

Serene Shores: Sailors seeking solace and tranquillity will find the winter months appealing for a catamaran charter. Harbor towns offer a more authentic atmosphere, with fewer tourists to share the experience.

Winter Festivities: Embrace the authentic Croatian spirit and community warmth by participating in winter festivities like Dubrovnik's Winter Festival or Zagreb's Advent celebrations. Explore Christmas markets, and sample local delicacies, and warm beverages as you wander cobbled streets adorned with twinkling lights.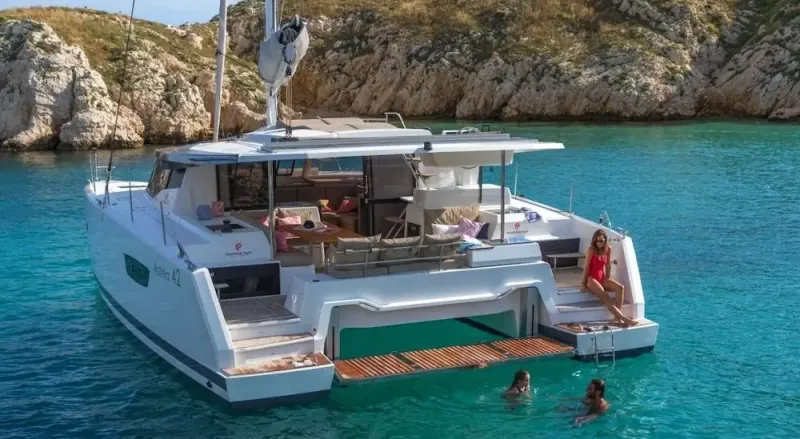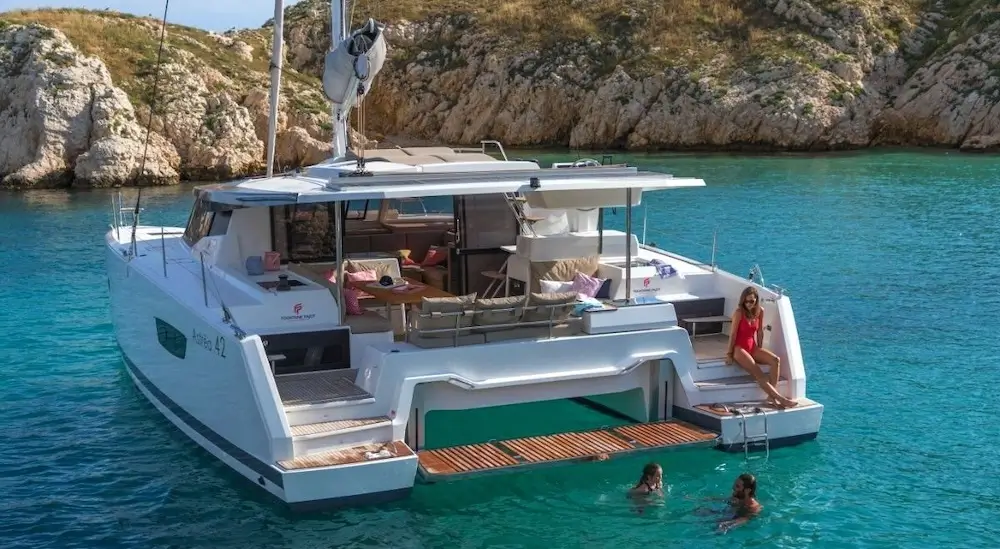 An Unforgettable Catamaran Charter Tailored to Your Preferences
Choosing the ideal season for your catamaran charter in Croatia requires careful consideration of your preferences, desired activities, and weather requirements. Our comprehensive guide offers invaluable insights to ensure a memorable journey that perfectly captures your dreams and desires.
Be it the allure of sun-drenched summer beaches, the vibrant landscapes of autumn, the rejuvenating aura of spring, or the serene and authentic atmosphere of winter, Croatia's tantalising coasts and idyllic islands cater to sailors seeking diverse experiences and unforgettable memories.
Armed with our expert guidance, embrace the captivating beauty of Croatia and embark on a catamaran charter adventure that resonates with your soul's craving for wonder, exploration, and fulfillment. Evoke the harmony, serenity, and joy that define the ever-changing seasons of this enchanting coastal gem, leaving an indelible imprint on your heart and soul.
Looking to plan the ultimate catamaran tour of Croatia? Let Catamaran Charter Croatia be your guide! We offer a comprehensive guide to seasonal sailing in Croatia, helping you discover the best times to embark on your catamaran adventure. With our expert crew and top-of-the-line catamarans, we guarantee an unforgettable experience as you explore the stunning coastlines and crystal-clear waters of Croatia. Contact us today to learn more and start planning your dream catamaran tour of Croatia.