For many individuals, renting a boat may be a frightening experience. At Europe Yacht Catamaran Charter Croatia, it is our responsibility to make the procedure as quick and simple as we can.
You'll be guided through by our specialists, step by step:
knowing your requirements and expectations
Choosing the ideal yacht for your crew
recommending appropriate charter locations and islands to visit
providing exceptional assistance and service during your vacation
coordinating the necessary extra arrangements
Every single time, we set out to provide the ideal sailing vacation for each of our visitors.
To get started simply contact us and let us know:
Your yachting expertise (any sailing qualifications and if you would like a bareboat or skippered charter)
how many persons are in your party (and if any of them need a single private cabin)
Do you have any preferences for the islands you want to visit?
When you intend to visit Croatia
Any other details or inquiries you may have regarding your charter
If we require any further information, we will get in touch with you to discuss your ideas and clarify any ambiguous information. After that, we provide our comprehensive proposal and offer. We are pleased to provide any further information you may need if you have any. Following your final confirmation of your chosen offer, the formal charter contract, invoice, and payment instructions will be sent to you.
We will need a detailed list of your requirements and all of your arrival details before you arrive (transfers, hotel reservations, provisions, etc). When you arrive in Croatia, you can rest easy knowing that we will take care of every last detail.
Bare boat charters terms & conditions
Weekly charter period charter prices in euros, including:
Present VAT
VHF, Radio CD, GPS, Autopilot, Echo sounder, Speedometer, Dinghy with Outboard motor, Warm water supply, Spray hood, Bimini/tent, and Blankets are used on boats.
Rates for charter flights exclude:
Running costs such as fuel, water, food, additional linen, and docking fees.
Request our provisioning form to make provisions. Send it to us by fax, email, or completion. Your food and beverages will be onboard when you set sail.
Services for travel include airport pickup and transfers, tickets, hotel accommodations, vehicle rentals, excursions, and currency exchange.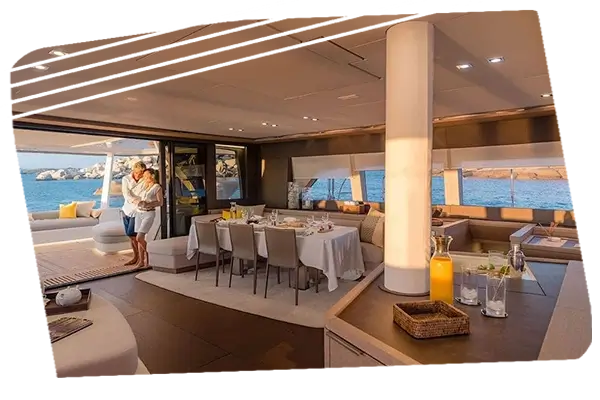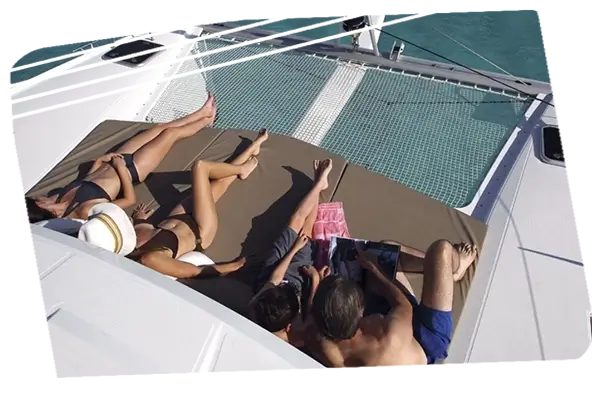 Final cleaning, bed sheets and towels (one set per person), initial fill for outboard engine, spare bottle of gas are all included in the standard charter pack, which is non-commissionable and payed in cash at the base.
Up to 39′ 140€, 40′-43′ 160€, and 45-50′ 200€ for catamarans.
Embarkation will begin at 17:00.
Disembarkation: Day ends at 9:00.
Return to base at 18h00, the latest, the evening before embarkation. Time spent going through check-in and check-out is regarded as part of the charter term.
Subject to independent hiring Terms & Conditions, local arrangements with independent providers can be made for a skipper and/or hostess/steward.
Skipper: 150 euros day, including eating expenses
Hostess: 130 euros per day + food supplies; Cook: 140 euros per day.
Every day, the breakfast, two dinners, and boat cleaning are all handled by the cook. Every day, the hostess is responsible for cleaning the deck, the saloon, and one light lunch.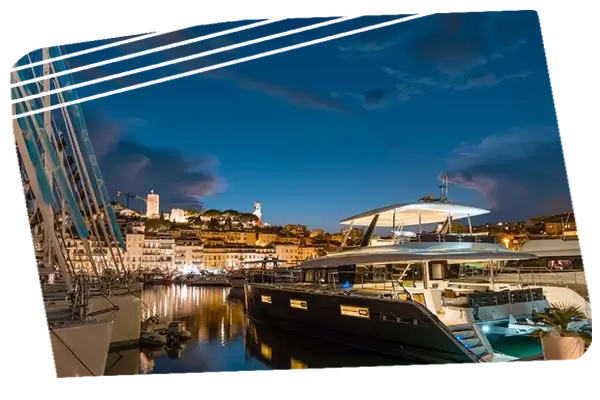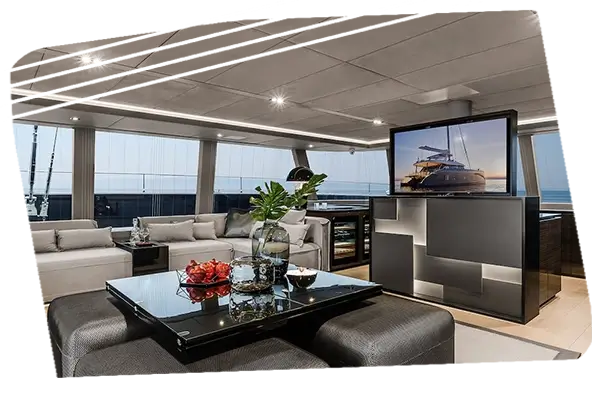 The aforementioned Security Deposit (between €2.000 and €3,500), which is due at the time of embarkation, will cover any loss or damage to the catamaran and her equipment.
All boats have insurance covering:
Risks related to third-party responsibility and hull, machinery, and equipment damage
Third-party responsibility
responsibility for marine pollution
Depending on the value of the boat, a deductible provision is used.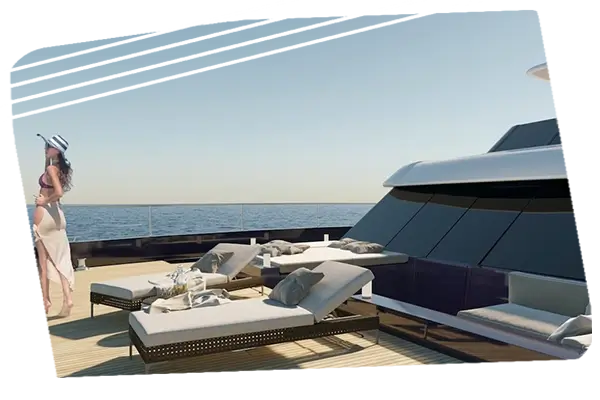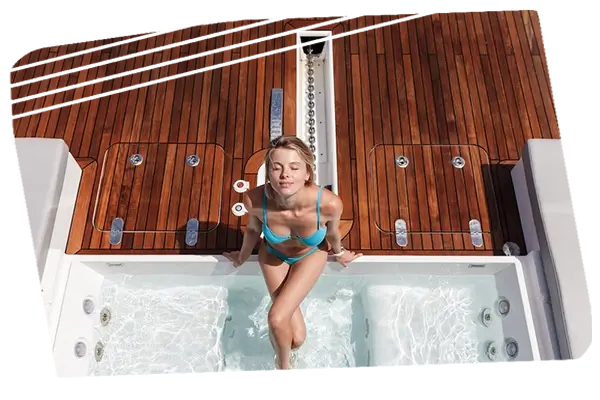 Your reservation will be held with a down payment. The charter cost must be paid in full three to four weeks before your arrival. A list of suggested goods to carry from home for your sailing voyage as well as information for your local marina contact person will be sent to you 1-2 weeks prior to your start date.
At the time of contract signing, the down payment (up to 50% of the total charter charge, depending on the booking date) is sent via bank transfer to our account.
45 days before to departure, the remaining payment (up to 50% of the charter charge, depending on the booking date) is due.
The down payment must be paid within a week, either online with a credit card (with the applicable credit card fee added on top) or by wire transfer without a cost.
If it is mutually agreed that the Charterer will not be able to take possession of the boat for whatever reason, he is free to choose another Charterer who will abide by the terms of this agreement.
The following amounts will be retained by the Charteree if the Charterer is unable to replace himself:
In the event that the charter is terminated more than two (2) months prior to the charter's start date, 30% of the charter cost will be forfeited.
In the event that the charter is terminated one (1) month prior to the charter's start date, 50% of the charter cost will be due.
If the charter is terminated, the whole charter amount must be paid within the month before the charter date.
The charteree will give the yacht to the charterer on any other free and/or similar available charter for another time or within the following season if the deposit is not refunded due to death of family members or charter persons as well as any other situation which may occur like health conditions etc.