Catamarans cruise Croatia

Catamaran Charter Croatia
2023-06-25T21:02:30+00:00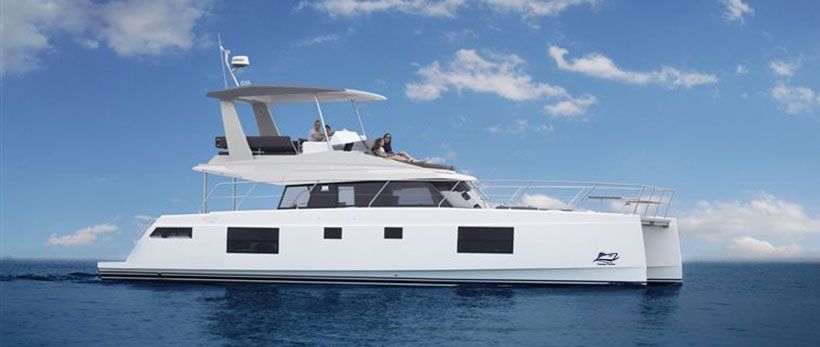 Built: 2019
Cabins: 4
Berths: 8
Length: 14.23 m / 46.68 ft
From: € 6,400 / week

INQUIRE NOW »
Select your charter option
This year, take a catamaran cruise in Croatia and savor the beauty of freedom at sea. Explore the regions of Split, Sibenik, Zadar, Dubrovnik, or Istrien, which has more than 3000 islands, including Brac, Hvar, Vis, Korcula, and Mljet! While on vacation, you may cruise to several of the island groups, each of which has its own unique speciality.
Check out our 100+ fleet to find the right cruise for you. Everyone can enjoy our catamaran sailing in Croatia, with rates starting at just 1,300 euros per week and rising to a very opulent 50,000 euros per week.
We offer bareboat, skippered and fully crewed catamaran sailing in Croatia
Please get in touch with us if you are having any trouble locating a yacht that perfectly suits your requirements and preferences. We will be delighted to assist you.
At Europe Yachts, we take the utmost care of you and consider all of your needs, allowing you to relax and take in the sea and sun as our knowledgeable crew takes you sailing in Croatia.
Croatia is becoming quickly the most attractive charter destinations for boat rentals, in Europe and the rest of the world! The amazing sailing conditions is an attraction for sailors and holidaymakers from all over the globe, to flight in and experience the beauty of the Dalmatian coastline. Amazing glistening waters of the Adriatic Sea will present you with a catamaran charter like you've never manage to experience anywhere, with 1244 islands to explore in 7 or 14 days charter, there is really something to suit every sailor's preference! Navigate your sailing boat across this beautiful archipelago and get lost in the emerald forests of Vis, or the breathtaking beaches of Hvar, quite and untouched national park Konati with his islands.
Don't miss it in Croatia: Split, Sibenik, Dubrovnik, Zadar, Pula ….
Three Reasons to Rent a Catamaran in Croatia
Alluring Adriatic Coastline
The untamed coastline of Croatia is the perfect location for a catamaran hire. An archipelago off the coast of Split is home to a variety of beautiful islands, each of which offers a distinctive experience. Visit Rab's historic villages and pine woods, meander through Korcula's hidden coves and lovely olive orchards, or go to the island of Hvar, which receives more than 2700 hours of sunlight annually. Renting a boat in Croatia will take you on an unforgettable voyage where you'll fall in love with each each island's own beauty and never want to leave!
Optimal Sailing Conditions
The Adriatic is the perfect location for you if you desire a stress-free navigation experience! With the breeze (an average wind speed of 10–20 knots) and excellent late–20s temps, Croatia is a sailing paradise. The mid–year climate is ideal for a catamaran charter trip.
Watersports for all!
Try sailing, snorkeling, diving, etc. Charter your catamaran from any of our bases in Croatia, and then arrange your route so that you may stop at Blue Cav, which is close to the island of Vis, and explore the incredible sea cave where the sun enters to give you the incredible blue cave sea. Discover Hvar's unspoilt marine life by diving there. Check out the beautiful Zlatni rat beach in Bol, which is a well-known windsurfing and snorkeling location. Then, charter a boat from Split's harbor and head out to the islands for an action-packed few days. Discover the pristine marine life beneath the tranquil Croatian sea by taking a snorkeling excursion—snorkeling equipment is usually always included in the purchase of our catamarans!
The Best of Croatia's Beaches
There are many options and some of the most spectacular beaches in the world are in Croatia. Start sailing on your catamaran to discover enticing hidden coves and gorgeous golden stretches of sand.
CHECK OUT:
Zlatni Rat (Golden horn) on Island Brac is the most well-known beach in the world. It is a distinctive stretch of sand that extends to a point and is moved from one side to another by the water.
Amazing secret beach in Dubrovnik, Betina Cave, is off limits to visitors. Only accessible by boat, the beach is a tranquil haven of seclusion behind the protection of the cave.
Island Brac, Lovreina: The sandy cove is a wonderful place to stop with a catamaran, secluded by vegetation, and is great for unwinding and taking in the view of the cities of Split and Omis.
Check our offer of catamarans for a sailing holiday that we have to offer you. You can also do a targeted search by:
Send us your enquiry, and one of our booking managers will respond with our offer, complete with all the details and rates, within the following 12 hours. Please be aware that the prices listed are estimates; we offer weekly reductions to ensure that you always receive the lowest possible cost for Croatia Catamaran vacations.
Discount for several weeks ranges from 2% to 5%, depending on the owner's policy, and isn't accessible for all boats.
Early booking discounts range from – 5% – 15%
depending on the boat and owner's policy and time of booking.
Usually valid through the end of the current month or the end of the previous year.
Last minute discounts range from – 5% – 15%
depending on the yacht and the owner's policy.
Boat show discounts range fro– 5%
typically valid during boat show season.
All of our catamarans are completely insured and outfitted for a safe and enjoyable charter experience in Croatia. We are one of the biggest charter companies in Croatia for catamaran sailing vacations, with more than 200 boats. We can provide you help throughout the whole Adriatic coast in less than 5 hours as a member of the Europe Yachts Charter group and can recommend locations for you to stay and visit. Additionally, our team will recommend various eateries and wine bars for you to check out. There are restaurants, stores, and ATMs on every Croatian island, so planning your vacation won't be a problem. In order to provide you a Croatia catamaran schedule of your trip, we have also created a bespoke suggested itinerary for your 7 or 14-day vacation. We have the best skippers in Croatia working with us, and after we confirm a skippered catamaran charter, we will send you the skipper's email and phone number so you can contact him directly before your trip to Croatia. We don't charge the skippers for the charter; instead, you pay them directly in the marina.
Here are some approximate prices you could incur during your bareboat catamaran hire in Croatia:
The estimated running expenses are as follows:
The weekly flat cost for a skipper is 1050 euros plus catamaran meals.
Be mindful of mandatory extras like the tourist tax and transit log.
Fuel approx. : 250–350 euros
Estimated mooring fees: 500–600 euros (presuming couple of nights will be on the anchor or mooring buoy)
Food costs over 850 euros (including dinners ashore and groceries for the captain). Your selections will have a major influence. Pizza and beverages cost about 15 euros per adult. A full lunch with wine costs about 25 euros or more.
These estimations also take into account the yacht's dimensions, length, itinerary, etc.
Your full name and address are required for the booking confirmation so that we can create the contract, which I will email to you for signature. Your contact information is protected under GDPR and won't be used for marketing. They will be communicated to the Croatian tourism authority and the yacht's owner.
Following contract signing, 50% of the catamaran fee must be paid, and the remaining 50% must be paid four weeks prior to the charter. Payment options include credit card or wire transfer. In order to cover bank costs, we must charge an extra 3% to credit card payments.