PAYMENT PROCEDURE & GUARANTEE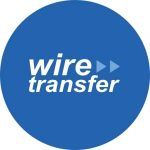 Payment procedure
The payment process starts after you have decided to book a certain yacht.
In order to confirm your booking, a down payment amounting to 50% of the total charter fee should be settled upon the reservation. The rest of the charter fee (50%) should be paid at least 30 days prior to boat embarkation. For bookings within 60 days of departure, the total charter fee should be paid.
Payment options
Bank Transfer






The preferred payment method is directly through bank transfer. It is very quick and completely safe.
Credit Cards
If you decide for a credit card payment, please inform us, and we will send you a secure payment link, where you will be able to write down the number of your 'Booking confirmation agreement' and the amount you need to pay. You will be forwarded to a secure payment gateway where you will execute the payment. Please note that because of the bank fees, you will need to add additional 3% of the charter fee.
Additional costs
Depending on the extra services you've opted for, there may be different additional fees to be paid in the marina upon your arrival (skipper, hostess, cook, spinnaker, outboard engine, towels, WiFi etc.).
The tourist tax, which is € 1.5 per person each day, is one of the extra expenses you will unquestionably incur. Additionally, you will need to leave a security deposit for the boat, the amount of which will depend on the specific boat. Both cash and a credit card slip may be used to make the deposit. Mooring fees at the ports of your trip are an added expense.
Please be aware that all services are paid for in Euros in Croatia. Credit cards are also accepted at several establishments on the islands, including as restaurants, stores, and supermarkets. There are, however, ATMs in select locations.
Our business strongly advises using a bank transfer since it leaves a record of your payment in the databases of the two banks involved—your bank for outgoing transactions and Raiffeisen Bank for receiving ones (www.rba.hr). We guarantee you with a 100% refundable sum in order to ensure that your money are secure and that you will receive the boat you paid for (paid until the reclamation).