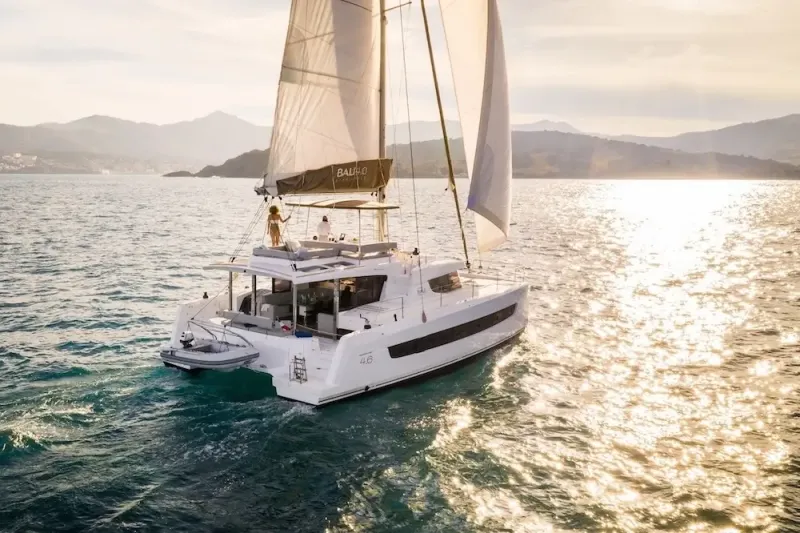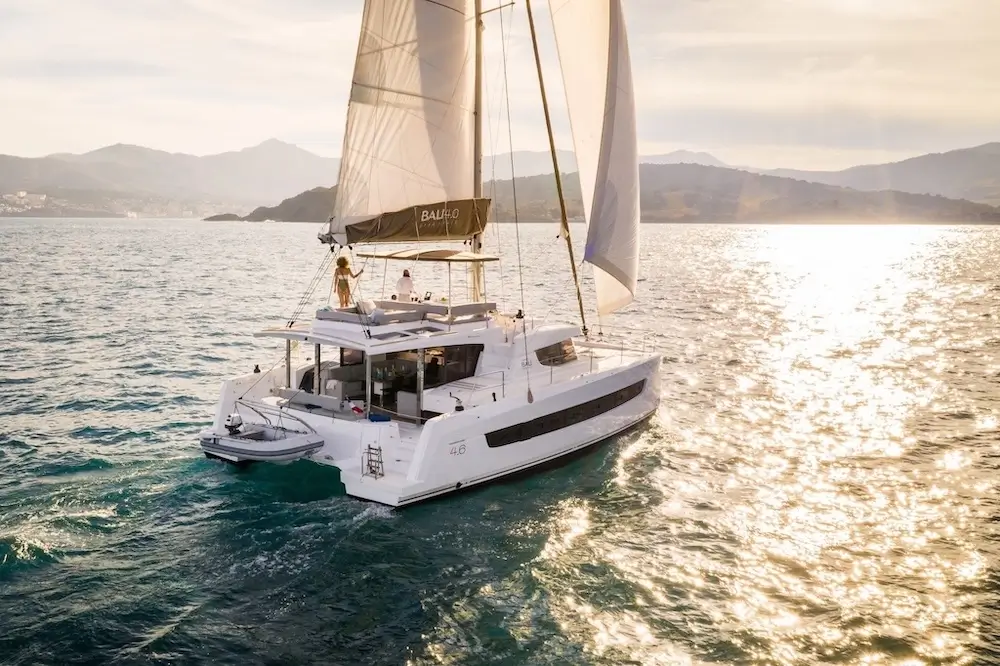 Unraveling the Costs of Chartering a Catamaran in Croatia
The Lure of Croatian Waters
Croatia, with its pristine beaches, historical landmarks, and breathtaking archipelago, has become a hotspot for nautical tourism. In the heart of this lies the growing allure for catamaran charters. But what exactly is it about the dual-hulled boat that has many tourists flocking? And how much does it truly cost to indulge in this luxury?
Understanding Catamarans: A Brief Overview
Before diving into costs, it's important to understand the unique charm of catamarans. Unlike traditional yachts or boats, catamarans boast a dual-hulled design. This not only provides stability in the diverse waters of the Adriatic Sea but also offers a spacious deck, making it perfect for group vacations or luxurious getaways. For a comprehensive understanding of the design and allure of these vessels, you can refer to this detailed guide on what a catamaran is.
Factors Influencing Catamaran Charter Costs
When it comes to chartering a catamaran in Croatia, several factors come into play that determines the overall cost.
Size and Model of the Catamaran
Like cars or houses, catamarans come in various sizes and models. From compact models perfect for intimate getaways to sprawling ones fit for a big family vacation, the choice is expansive. Naturally, a larger, newer, or more luxurious model would command a higher price. For potential charterers, it's beneficial to browse through a comprehensive list of catamarans available for charter to get a sense of the options and their associated costs.
Duration of the Charter
Whether you're planning a weekend escapade or a month-long odyssey, the duration for which you charter the catamaran plays a pivotal role in determining the cost. Longer trips typically offer a better value-for-money ratio when broken down per day, but the overall cost will, of course, be higher.
Time of the Year
Croatia's peak tourist season lies in the summer months. During this period, expect higher charter prices due to increased demand. However, the shoulder months like May and September provide a beautiful blend of good weather and comparatively lower prices.
Crewed vs. Bareboat Charters
While many seasoned sailors prefer chartering a bareboat catamaran, others opt for a crewed experience, where the boat comes with its dedicated crew. A crewed charter, although pricier, offers a luxurious, hassle-free experience, with professionals managing navigation, meals, and more.
Additional Costs
Chartering a catamaran isn't just about the boat. There are other costs to consider, such as port fees, fuel costs, and any additional services or amenities you may opt for. For a comprehensive understanding of what's typically included in the charter price and what might be extra, it's always a good idea to go through the terms of charter.
The Ballpark Figures
Given the myriad of factors that can influence the cost of chartering a catamaran in Croatia, it's essential to have a realistic budget in mind. Here's a breakdown to give potential charterers an idea of the expenses they might incur:
Basic Charter Fee
The basic charter fee is what you pay for the actual vessel. Depending on the size and model of the catamaran, this can range from a few thousand Euros for a week-long charter of a smaller or older model to tens of thousands for the most luxurious and state-of-the-art catamarans available.
Crew Expenses
If you opt for a crewed charter, you'll be paying for the professional services of the crew, which includes their wages, food, and sometimes tips. This can add anywhere from 30% to 50% more to the base charter fee.
Advanced Provisioning Allowance (APA)
The APA covers the costs of fuel, port fees, water, food, and beverages for the charter duration. This is typically calculated as a percentage of the charter fee, often around 20-25%.
Additional Amenities and Activities
Want to indulge in water sports, luxury dining, or guided tours? These add-ons, though enhancing the overall experience, will add to the charter cost.
Ways to Save on Your Charter
Chartering a catamaran in Croatia doesn't always have to break the bank. With some smart planning and flexibility, you can experience the magic of Croatian waters without going overboard on your budget.
Early Bird Discounts
Many charter companies offer significant discounts for early bookings. This not only secures your preferred dates but can also save you a considerable amount.
Opt for a Bareboat Charter
If you or someone in your group is a seasoned sailor, choosing a bareboat charter can be cost-effective. You'll be in charge of navigating the vessel, cooking, and daily chores, but the savings can be substantial.
Choose Off-Peak Seasons
As mentioned earlier, the shoulder months offer a blend of great weather and fewer crowds. Plus, charter prices can be considerably lower compared to the peak summer months.
Group Bookings
Catamarans are spacious, making them perfect for group getaways. Sharing the charter cost among a larger group can bring down the per-person expense significantly.
Ensuring Value for Money
While seeking the best deal is natural, ensuring you get value for what you pay is crucial. This is where charter guarantees, like the best catamaran rental price guarantee, come into play, ensuring you're getting the best possible deal for your chosen vessel.
Understand What You Need
Before diving into the world of catamaran charters, identify what you're seeking. How many people are in your group? What is your budget? Are you looking for a luxury experience with a crew or a more hands-on sailing adventure with a bareboat charter?
Research and Choose a Reputable Company
There are numerous charter companies in Croatia. Choosing one that is reputable, has good reviews, and offers a comprehensive list of catamarans for charter is essential. This ensures that the vessel you get is well-maintained, safe, and worth the money you invest.
Decide on the Duration and Route
While most charters are for a week, you can find companies that offer shorter or longer durations. Similarly, decide on the route you wish to take. Do you want to explore popular spots or venture into less-explored areas? Your choice will influence the overall cost.
Make the Necessary Arrangements
Once you've zeroed in on your preferences, get in touch with the charter company to make your booking. Ensure you understand all the terms and conditions, especially around deposits, cancellations, and any other fees. The terms of charter section on most websites will give you a clear understanding.
Prepare for Your Trip
Packing: Remember that space on a boat, even a spacious catamaran, is limited. Pack light and bring essentials like swimwear, light clothing, sunblock, and appropriate footwear.
Documentation: Ensure you have all necessary documentation, including sailing licenses if you've opted for a bareboat charter.
Safety: Familiarize yourself with the boat's safety features and listen to the crew or the charter company's instructions.
Enjoy Your Sailing Adventure
With all the preparations done, it's time to embark on your journey. Croatia's azure waters, dotted islands, and rich history await your exploration. While sailing, you can also learn more about what a catamaran is and how it offers stability and space, making it an ideal choice for charters.
Conclusion for Chartering a Catamaran In Croatia
Chartering a catamaran in Croatia is undeniably a captivating experience.
While costs can be a consideration, understanding the components of the charter fee and ways to maximize value can ensure a memorable voyage without undue strain on your wallet.
Croatia's serene waters and the luxury and comfort of a catamaran promise an unforgettable sailing holiday.