What is a Catamaran for Charter in
Croatia
We provide competitively priced sailing on our catamarans across the Croatian islands, where the waters are known to be calm. Explore the breathtaking waters of Croatia with your loved ones, members of your extended family, or fellow employees.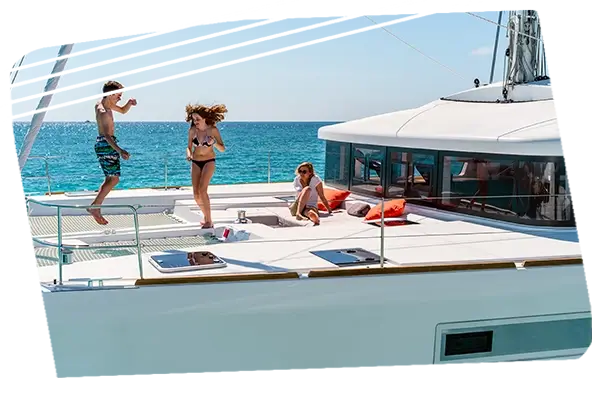 With our company, you will be able to charter any sort of catamaran in Croatia. They may be found on every island and all along the coast of Croatia.
The following kinds of catamaran are among the most popular choices for charters in Croatia that we offer in our fleet: Lagoon 380, Lagoon 39, Lagoon 40, Lagoon 450, Lagoon 50, Lagoon 620, Fountaine Pajot Saba 50, Nautitech 441, Nautitech 40, Nautitech 40 Open, Privilege 465 and much more.
There are three different ways to charter a catamaran: crewed, bareboat, or simply with a captain.
From marinas in Split, Dubrovnik, Zadar, ibenik, Biograd, Seget Donji, Trogir, Katela, and Pula, Croatians may hire catamarans.
Catamarans in Catamarn Croatia Charter work on the same principle as other monohull sailing boats, but they provide a number of advantages that other sailing boats do not, including greater seaworthiness, security, speed, and comfort both inside and outside the boat. Catamarans are extremely stable boats due to the fact that they have two hulls and two keels.
Because they have less slope when sailing out at sea, chartering a catamaran is an excellent choice for people who cannot tolerate heavy seas and the rolling of the boats because catamaran sailing is less steep. Because the waters off the coast of Croatia are often calm, you should have a pleasant day sailing there. Because there is such a large amount of open water to navigate between the Croatian islands, catamarans and sailing yachts typically go at a faster speed than sailboats. Because it has two motors, managing it is a lot less complicated.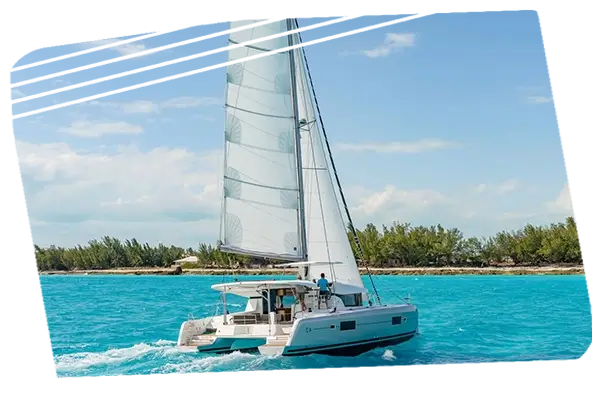 Because of their large size and shallow drafts, each of the catamarans is ideal for mooring in the beautiful bays that dot the coastline and islands of Croatia. The catamarans are able to easily access coves that sailing boats are unable to, and they are able to anchor closer to the beaches in regions that have less congestion.
Catamarans have extra benefits in addition to their comfort and spaciousness. It includes a large central saloon in addition to a large cockpit, making it significantly more spacious than sailboats in general. We are able to say without reservation that the Croatian catamarans available for charter are the epitome of elegance and enjoyment on the water. Due to the fact that catamarans have two hulls, our customers benefit from increased privacy as well as breathtaking views from the saloon. The greater price of the catamarán and the additional services that come with it results in an increase in the cost of berthing at marinas and ports located on the islands and along the coast.
There are over 300 catamarans in our fleet that may be chartered in Croatia. Some of the well-known brands in our fleet include Nautitech, Lagoon, Privilege, Leopard, and Fountaine Pajot, amongst many more.
About Catamaran Charter in Croatia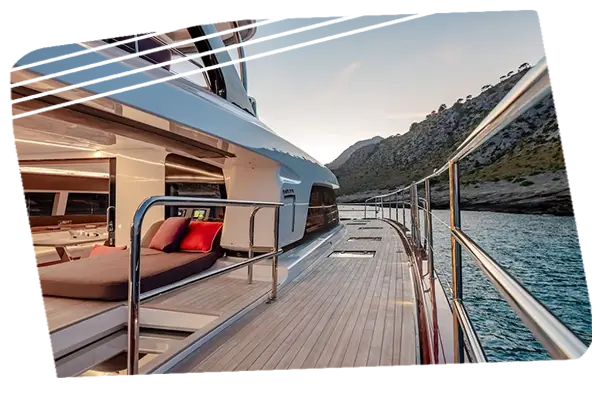 Catamarans have always been popular, but of days, charter companies in Croatia are particularly fond of using them. They provide a way to make advantage of both the spaciousness of a yacht and the opportunity to go on a charter. Catamarans from Croatia are offered for rent through a company called Catamaran Croatia Charter. These vessels can accommodate up to ten people in addition to crew members such as a captain, hostess, and cook. Catamarans are like floating five-star residences that are nearly 30 feet wide and have four separate cabins. You are free to let your children play on deck when the catamaran is listing to one side since there is no danger that they will go overboard. You should make it possible for your buddies to sunbathe while you sail the catamaran by yourself on the sundeck, or even better, you could allow the skipper do it so that you can unwind and make the most of the trip. Even when the weather is terrible, you will respect the steadiness that a catamaran provides you with since no sailboat can compete with it.
A catamaran is a specific kind of watercraft that consists of two hulls of comparable size. Due to the fact that their hulls can reach incredibly high speeds, catamarans are an excellent choice for use in recreational settings.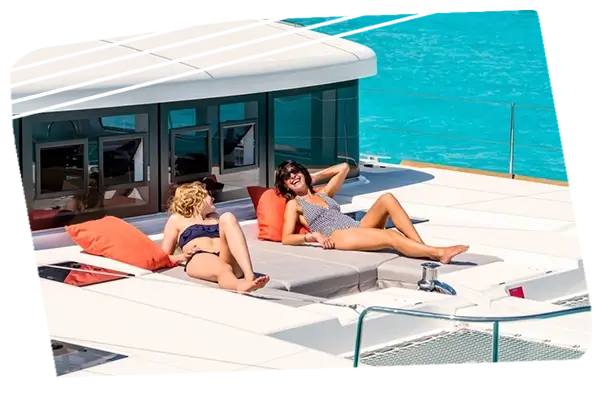 Single-hulled boats are often slower than their catamaran counterparts. This is due to a variety of factors, the most important of which being the shape of the hull that the catamaran has. Catamarans, because of their low weight, have even less drag and displacement than monohull sailboats. Catamarans' stability comes from their long beams, which add to their overall length. Another significant benefit is that in comparison to monohulls, they are far wider and much more widely separated. There is significantly more room on board a catamaran since both the interior and the deck are significantly greater than those of a monohull vessel. Due to the increased amount of space available, sailing aboard a catamaran gives the sensation that you are inside a lavish mansion.
The cabins each have their own private heads and showers, and there is plenty of room for comfortable, spacious beds. Because of their enormous amount of space and luxurious interiors, catamarans are the ideal type of vessel for taking a lengthy vacation.
Catamarans and monohull sailboats both use the same fundamental concepts when sailing. Find out more about Croatian catamaran charters and rentals by using the website Catamaran-Croatia-Charter.com.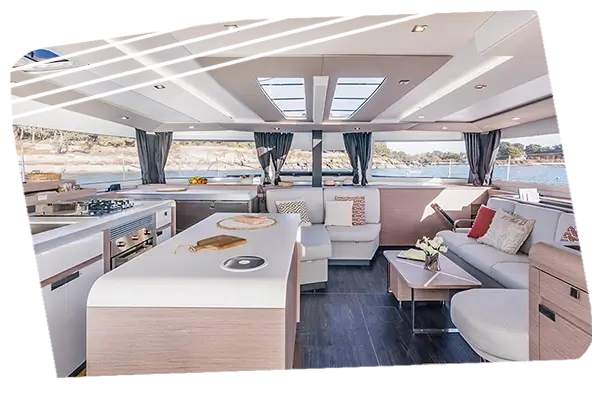 It's possible that certain catamarans are more difficult to tack than others. Due to the fact that catamarans are lighter than sailboats in comparison to the size of their sails, they have less momentum to take them through the turn while they are sailing with their bows to the wind.
There are several instances in which proper utilization of the sail or catamaran is required in order to effectively complete a track without being stranded.
Catamarans often travel at a faster speed than sailboats do on average.
They are more likely to capsize in the unconventional manner of pitchpole than they are to capsize in the traditional manner. the point at which the boat leans forward and the bow of the windward side drops into the water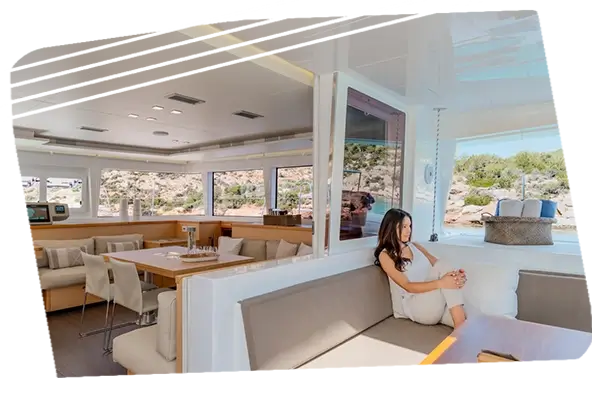 A combination of all of the reasons that were previously described unquestionably plays a part in this phenomenon. Monohulls are considered to be easier to learn to sail, and they are also much less expensive than multihulls.
Yachts with a single hull are often slower than multihull and catamaran ships, for the following three reasons:
When compared to monohulls, catamaran hulls have a smaller cross section than that of monohulls.
Catamarans are known for their less weight.
Their line of sight is more expansive.
When catamarans are going forward and the waves are not too disruptive, they are more likely to attain their maximum speed. This is achieved by careful planning in areas where the waves are not as big. Because of this, it is commonly believed that catamarans are best suited for use in coastal waters.
Catamarans with a length of more than 46 feet (14 meters) will provide you with the opulent and refined sailing holidays that you so well deserve. Catamarans are ideal for lengthy charter voyages; some of them, including owner versions, have as many as five bedrooms. Catamarans are also ideal for family vacations.
The price of renting one of the catamarans for a week might run anywhere from 5,000 to 20,000 euros.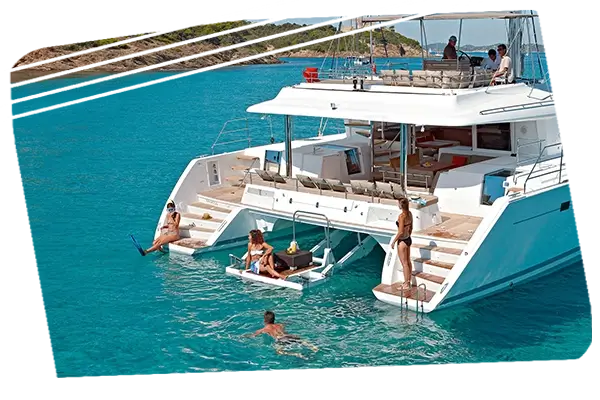 There is a diverse selection of catamarans available for charter, the majority of which include four cabins; however, we also have several that contain three or five cabins. Luxury, yet the catamaran comfort line is the primary focus.
The weekly cost might run anywhere from 3,000 euros to 8,000 euros.
A catamaran model that has three or four rooms might be an excellent choice for a gathering of friends, a family, or even a couple.
The price each week might range anywhere from 2,000 to 5,000 Euros.
Croatian catamaran charter benefits
Croatian catamaran charter benefits include:
more stability
more space and seclusion
greater speed
safer for families and types
slender draft
Each and every one of our Croatia Catamaran Charter deals will include the base location of the catamaran, the length of time for which the charter is available, the price for a charter lasting one week, as well as a price range.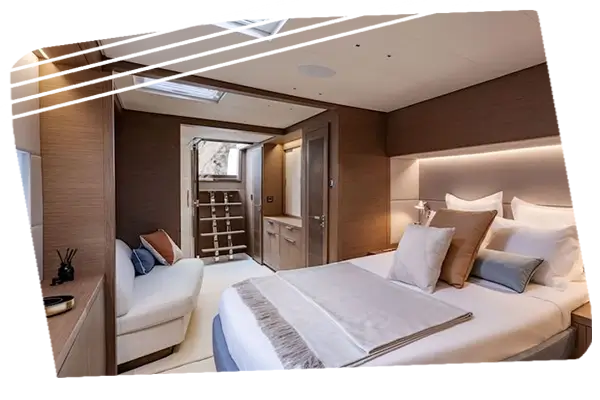 You also have the option of emailing us a brief inquiry if you have any questions.