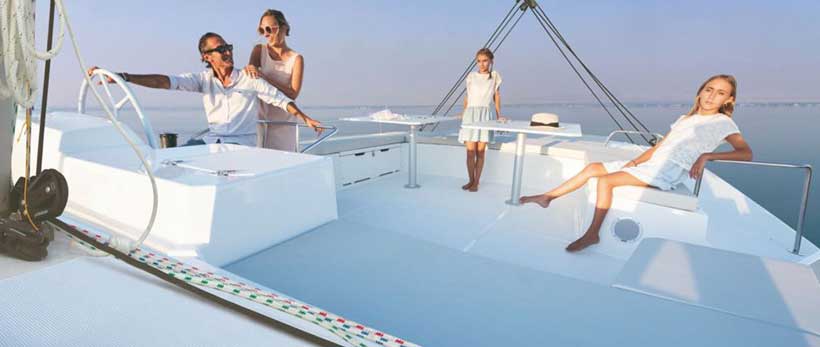 Why charter BALI catamarans and why are they so special!
Bali brand belongs to France s  renowned builder Catana. I realized that Catana catamarans have always been synonym for fast, huge and unconventional catamarans to me. They are not offered for charter so Catana catamarans are not so often seen at the Adriatic, but through the course of time in Croatia Adriatic Catana became offered for charter. Catana became offered for charter in the Croatian Adriatic through the time, but the appearance of BALI catamarans was much more obvious due to their market presence.
Oliver Poncin lead the construction team and their noticeable design includes the innovation's of BALI's design. Some typical features such as light weight, the height of the freeboard, removal of the trampoline and design of the nacelle included while designing the Bali concept. The larger headsail allowed because the rig is removed further art. In order to bring significant savings, hulls are made by using the technology of sandwich infusion in polyester and closed-cell PVC foam.
BALI catamarans for charter in Croatia includes all available models like brand new BALI 5,4, future BALI 4,8 to smaller models BALI 4,5, 4.3, 4.1 and 4.0. All catamaran models are available in almost all versions regarding the cabin number/berths and equipment (standard and optional). You have also a model Bali 4.3 but not as a sailing yacht but as a motor yacht with more power, flexibility and elegance. All Bali catamarans for charter in Croaita share features such as a forward cockpit and large sunbathing area around the are of the trampoline, large retractable doors and windows, making your large and spacious saloon extended to the aft lounger. With also the spacious areas free of bulkheads, large galley with a refrigerator and high level of comfort, safety and self-efficiency due to solar panels.
The flagship model BALI 5.4 that is also the largest of the Bali catamarans has the direct access to the saloon from the large and luxury front cockpit. Our remarks are truly addressed to relatively high helm stand that is also the main area for relaxing on your rental vacation in Croaita, which results in a smaller mainsail area and increased amplitudes of rocking on the high seas, while the anchor winch electro-motor is extremely hard to access and difficult to replace. Relatively smaller mainsail is compensated with a larger headsail, while a skippers' should be used to rocking whatsoever.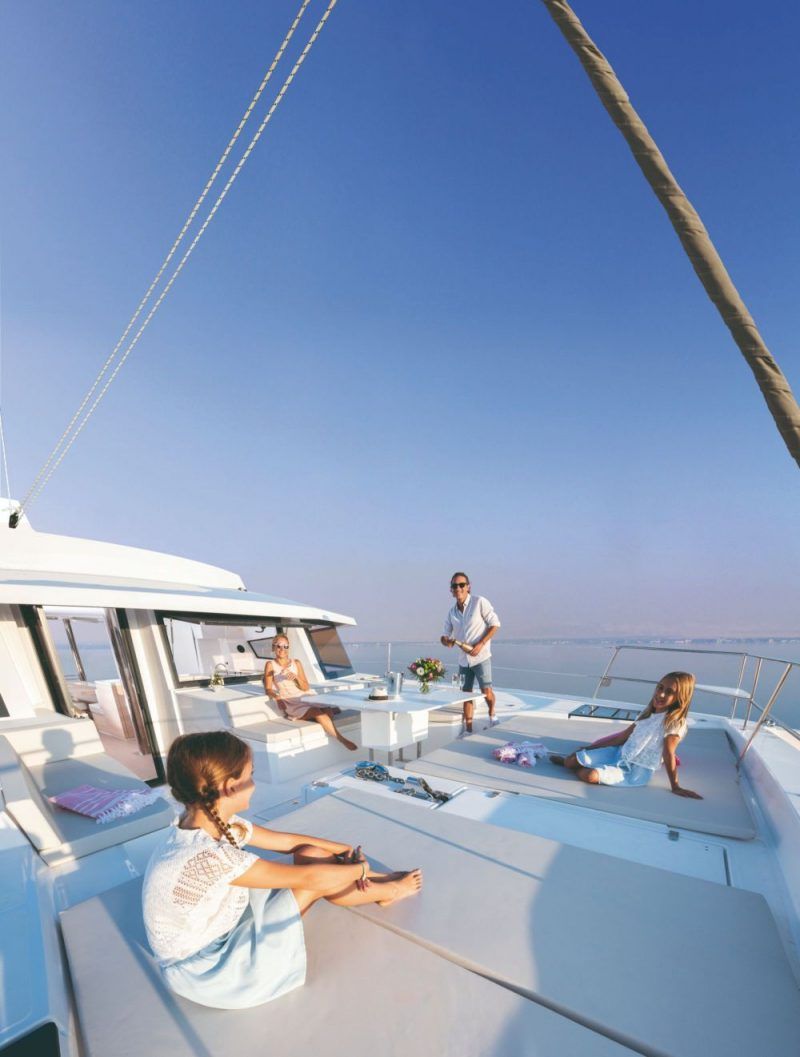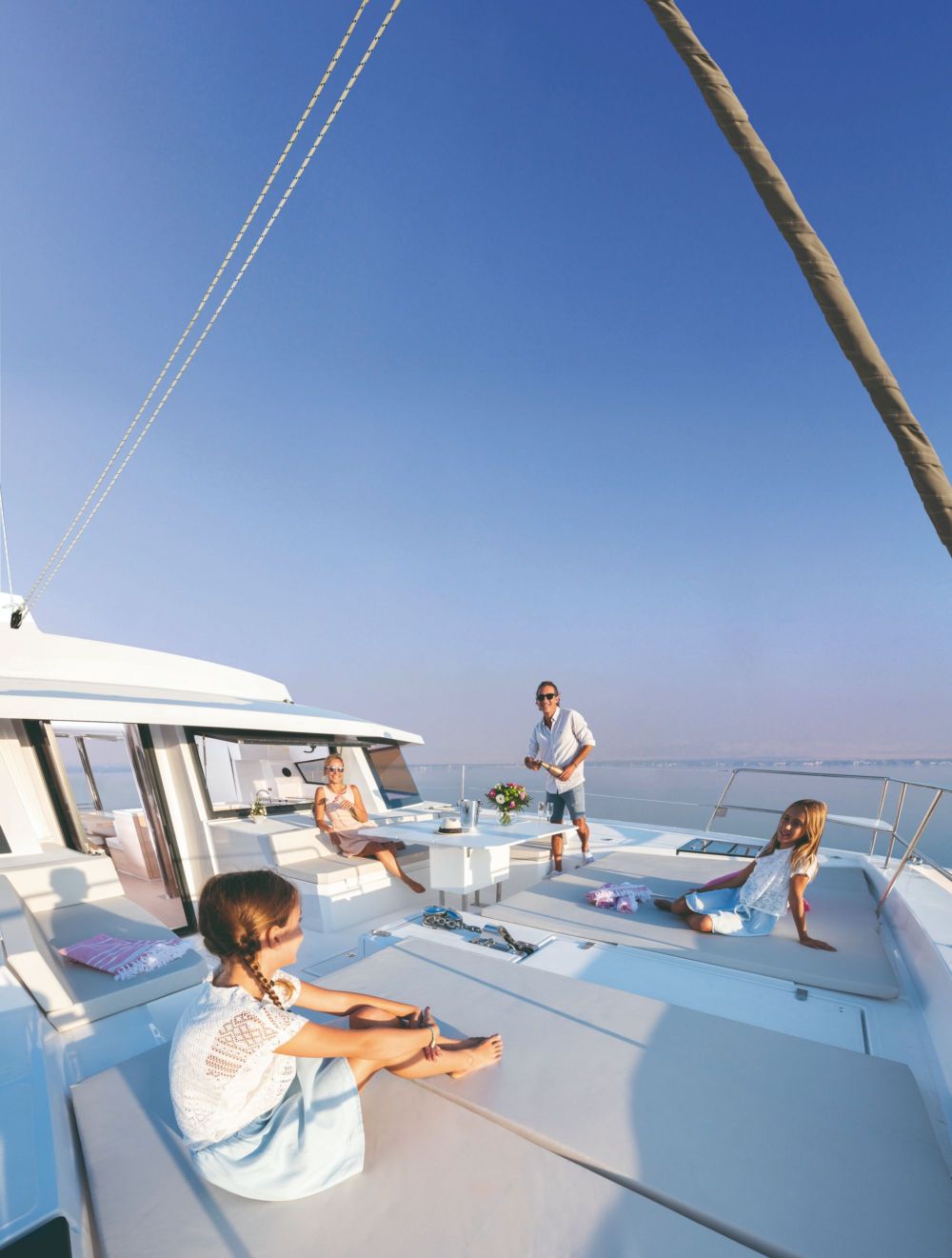 At the end of the day, guests' comfort and pleasure should be a priority, which BALI hire catamaran in Croatia had achieved for sure, while the maintenance is something guests should not worry about, too. The creators of BALI concept made it relatively low in price, making it more affordable to wide range of customers. Judging by the response of the charter clients, orders for new boats from charter agencies should not be too surprising.