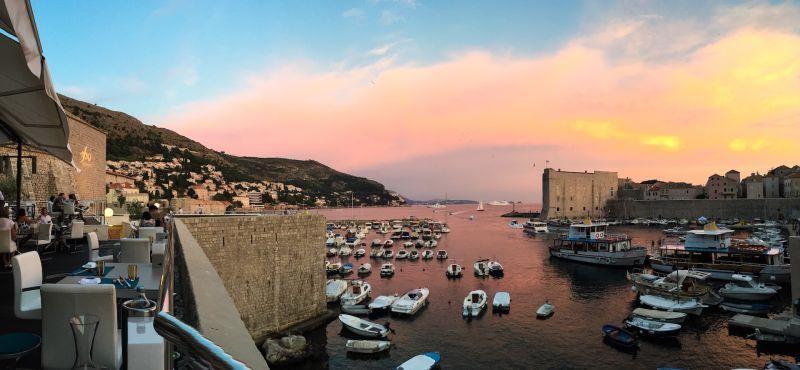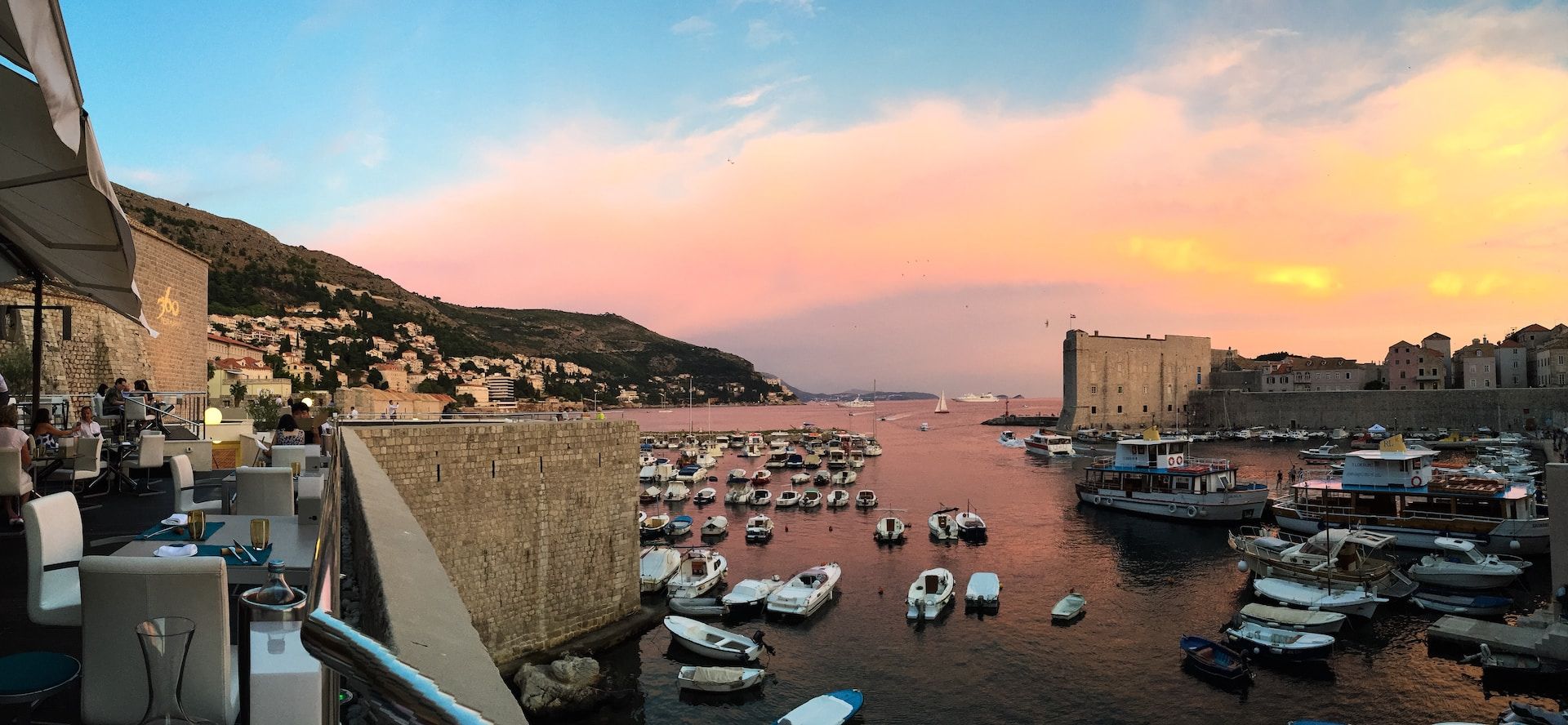 A Taste of Croatia: Exploring Traditional Croatian Cuisine on Your Catamaran Charter
Croatia is a Mediterranean jewel, where crystal-clear waters meet golden beaches, ancient towns, and stunning natural landscapes. However, the beauty of this captivating country extends beyond its mesmerizing sights, as Croatian cuisine heritage offers food lovers a gastronomic journey like no other. 
As you embark on your unforgettable catamaran charter in Croatia, seize the opportunity to immerse yourself in the authentic flavors of traditional Croatian cuisine, indulging in the diverse array of distinctive regional dishes that embody the essence of Croatia's unique history, culture, and way of life.
Our series of educational, informative, and helpful articles will guide you through the tantalizing world of Croatian gastronomy, as we explore the country's most iconic culinary delights, from fishermen's feasts and rustic stews to divine seafood platters and mouth-watering pastries that are lovingly prepared by local residents.
We will unveil the best local eateries and markets in popular sailing destinations, highlight food festivals and events not to be missed, and share expert tips on sourcing the finest local produce on your voyage.
As you set sail to discover the rich flavors of Croatia's culinary tapestry, let each bite uncover the diversity of this fascinating Mediterranean paradise, where you will bear witness to the enduring connection between the land, the sea, and the people who cultivate their traditions with pride and passion.
In the words of the famous Croatian proverb: "A full stomach makes a happy heart.", so let your appetite guide you on an extraordinary culinary journey that will nourish both your body and your soul as you explore the enchanting wonders of Croatia aboard your catamaran charter.
Sailing the Seas of Flavour: Croatian Regional Cuisine Highlights
To help you navigate the rich culinary waters of Croatian cuisine, we have prepared a flavourful guide to some of the most celebrated traditional dishes that you should indulge in during your catamaran charter, each one showcasing the unique gastronomic influences that have shaped the region throughout history.
Istrian Delights: Truffles, Seafood, and Heavenly Pasta
The Istrian peninsula, home to picturesque towns such as Rovinj and Pula, boasts a diverse and delectable culinary scene. Here, Italian and Central European flavours intertwine to create mouth-watering dishes that highlight the bounty of the region's verdant landscapes and azure seas.
Must-Taste Dishes:
Truffle-Infused Pasta: Indulge in handmade fuži or pljukanci pasta, topped with shavings of Istria's prized white or black truffles.

Brodet: Savour this hearty fisherman's stew, traditionally prepared with a rich tomato sauce and an assortment of freshly caught fish and shellfish.

Pršut: Taste Istria's intensely flavored dry-cured ham, often served as an appetizer with local cheeses and olives.
Dalmatian Coast Specialities: Fresh Seafood and Succulent Grilled Meats
Stretching from Zadar to Dubrovnik, the Dalmatian Coast is a catamaran charter paradise, offering idyllic sailing locations and a tantalizing array of Croatian cuisine. Mediterranean influences dominate Dalmatian dishes, with an emphasis on seasonal ingredients, fragrant herbs, and olive oil.
Must-Taste Dishes:
Peka: Relish this rustic Dalmatian dish comprised of meat or fish, potatoes, and vegetables, slow-cooked to perfection under a domed lid.

Crni rižot: Dive into delectable black risotto, prepared with squid ink, Arborio rice, and a bounty of fresh seafood.

Pašticada: Taste the flavors of the region in this long-simmered beef dish, marinated in wine and prunes, then braised and served with tender gnocchi.
Exploring Croatia's Culinary Treasures: Food Markets and Local Eateries
Enhance your catamaran charter experience by discovering Croatia's diverse food markets and local eateries, which offer a treasure trove of authentic Croatian cuisine for those looking to immerse themselves in the region's flavors and culinary traditions.
Vibrant Food Markets: A Palette of Fresh Flavours
As you sail the Croatian coast, make a point of visiting the local food markets, which provide a rich sensorial experience that will stimulate your senses and allow you to engage with local vendors as you peruse their aromatic displays of fresh produce.
Top Market Recommendations:
Dolac Market, Zagreb: Meander through the bustling aisles of Zagreb's iconic open-air market, where you'll find everything from fresh fruits and vegetables to local dairy products and traditional delicacies.

Green Market, Split: Wander the vibrant stalls of Split's largest food market, showcasing a colorful array of local products and regional specialties.

Gundulićeva Poljana Market, Dubrovnik: Explore the charming medieval square, which comes alive each morning with the sights and smells of Dubrovnik's fresh food market.
Local Eateries: Uncovering Hidden Culinary Gems Offering Croatian Cuisine
Indulge in the authentic flavors of Croatian cuisine by sampling traditional dishes at hidden local eateries, where you can experience true Croatian hospitality and learn more about a region's culinary traditions.
Top Eatery Recommendations:
Konoba Batelina, Banjole (Istria): A true hidden gem, this family-run seafood restaurant offers exquisite dishes crafted with the freshest local catch and warm family-style service.

Tinel, Trogir (Dalmatia): Relish a delectable fusion of modern and traditional Dalmatian cuisine in this charming restaurant that combines a cosy atmosphere with innovative culinary techniques.

Nautika, Dubrovnik: Set against the backdrop of Dubrovnik's imposing city walls, this exclusive eatery offers breathtaking views and local seafood dishes that have earned it worldwide renown.
Conclusion
Croatia's culinary scene's allure is woven into the tapestry of its rich cultural and historical heritage, reflecting the diverse influences that have shaped the Mediterranean nation's gastronomic landscape.
As you embark on your adventurous catamaran charter in Croatia, let the intoxicating flavors of traditional cuisine guide you on a journey that captures the essence of this bountiful land, where every sumptuous bite offers a unique insight into the country's enduring connection to history, culture, and nature.
In exploring the hidden culinary treasures of Croatia's vibrant food markets, intimate local eateries, and regional specialties, you are nourishing your body and soul, infusing your voyage with the unforgettable character that shapes the heart of this enchanting Mediterranean paradise.
Ready to experience the beauty of Croatia from the comfort of a catamaran? Look no further than Catamaran Charter Croatia! We offer a variety of catamarans that can be chartered for a range of locations, including Dubrovnik, Split, Zadar, and Kornati regions, as well as Istria. With our expert crew and top-of-the-line catamarans, we guarantee an unforgettable experience as you explore the stunning coastlines and crystal-clear waters of Croatia. Contact us today to schedule your catamaran tour and start your adventure!